Hey guys!! I know it has been forever but this semester really kicked my booty! Plus we have new managers and owners at my job and they are seriously killing me with back to back shifts!
BUT
Today I want to tell you about a book I picked up, I honestly don't remember preordering this one from Amazon but it showed up in my mailbox and apparently I did in fact order and pay for it, lol.
I am glad I did, I cannot wait for the rest of the books in the series to come out!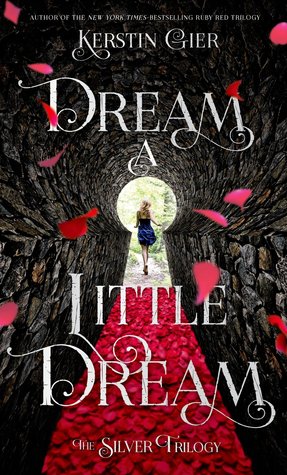 Yes, this book is by the same person who wrote the Sapphire Blue series I ADORE! In fact if we have done a book swap together I probably sent you a copy of the series because it is a FAVORITE of mine!
So how does this story compare? So far it is really good, the first thing I want to say is there is NO LOVE TRIANGLE!!! I am so happy about that, I really don't get the need for YA books to have a complicated love triangle because well it just doesn't seem real to me.
This book is a cross between a murder mystery, a paranormal romance and ya fiction. GoodReads says:
Mysterious doors with lizard-head knobs. Talking stone statues. A crazy girl with a hatchet. Yep, Liv's dreams have been pretty weird lately. Especially this one where she's in a graveyard at night, watching four boys perform dark magic rituals.
The really weird thing is that Liv recognizes the boys in her dream. They're classmates from her new school in London, the school where's she's starting over because her mom has moved them to a new country (again). But they seem to know things about her in real life that they couldn't possibly know, which is mystifying. Then again, Liv could never resist a good mystery. . . .
And that is just the start! I didn't see the villain (?) of this story coming at all! I was in complete shock at well how evil the villain was, like seriously!
I loved Liv; she was an investigator, (there is a joke in the story about her younger sister being a mystery novel freak,) and Liv keeps mentioning how would Sherlock handle things. She has a very distinct voice, she is science and logic, (VERY rare in YA) she joins the boys in their rituals, but mainly to help them, not because she actually believes in the demon, and help them she does.
The other characters really build the story for me, they sell it. the only one that gets on my nerves is the mother… I mean okay she's supposed to be flaky, but you have 2 young daughters, are you really going to send your 16 year old girl to a senior party where you know there will be drugs and alcohol with the words you tell her being basically lighten up, live a little and party?
I would give this book a 5 out of 5 and cannot wait for the next book in the series!
Have you read Dream a Little Dream yet? Did you enjoy it? Does it seem like a book you would read?