I was sooo looking forward to this again this year. I don't know where my blogging mojo has disappeared to but I am hoping to get back into the swing of things!!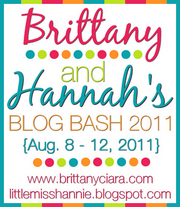 Okay so the introduction post. Hi! Ya'll I'm Angel, well  that's not my real name but my nickname so I figured that it would be good for this when I started blogging.
I am a 24 year old college student and work full time at a hotel, (This is the third one from when I started my blog.) I have two younger siblings, Airforce who is 19 and Jujube who is 13. My mom is pretty much crazy, and My dad is amazing.
I  want a large family, though birth or adoption. I have PCOS and was told that it would be very nearly impossible to have kids when I was 14 years old. I still want them, though and will try once I am married.
I am never far from my phone, or my purse, there is a joke among my friends that I take it everywhere, I even had it when I broke my leg in the bathroom!
1.) What's your favorite memory from Summer 2011?
I honestly didn't do much this summer, but I am going with my favorite memory was meeting my Pink Swap partner ATLYankeeBelle, We have been pen pals from the time of the swap and it was awesome to meet her in person!
2.) What's your dream summer vacation?
Oh… wow I have sooo many, although I am going to go with a basic one, I want 2 (or 3) weeks on a beach, and a hotel with a pool and a/c in the rooms. I want to come back relaxed with a golden tan!
3.) What's your favorite thing to do in the summer?
Swim… I LOVE to swim, If I could live in the water I would, Ocean, Pool… the only thing I Won't swim in is a lake. unfortunately I don't have a pool anymore and the oceans a 2 hour drive so with work I haven't been able to swim much this year.
4.) What's your "blog goal" for 2011?
To post more… I've been soooo slack recently!
5.) Let's hear the story behind your blog title! :)
I didn't have any creative process when naming my blog honestly:
I was watching Confessions of A Call Girl (with Rose from Doctor Who) and just finished Reading Confessions of a Sociopathic Social Climber when I started blogging, I  liked the way that it sounded and added my nickname Angel in and that's how Confessions of A College Angel was born!
But I think with out my blog being what it is I could have never done confessions posts like this one!