Okay before I jump in! If you want to have a
Christmas Card please go and fill this out fo
r me! Thanks!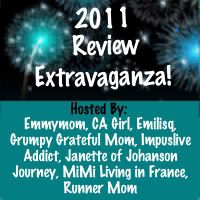 And Once again I was not a very busy blogger, so Here go the next Three months:
April
I participated in The My Favorite Things Swap, my partner was amazing and you should all go follow her if you don't already! 
I either was very brave or lost my mind but I posted my actual weight online.
I did a Vlog for The monthly vlog.
I showed all the places I've been:
I was angry about a comment made about my weight.
My brother got a girlfriend, although it sadly didn't last.
May
I participated in WWTKW.
June
I shared 15 things about me.
I explained where Confessions Of A College Angel came from.
and I shared my favorite Super hero's both traditional and non.
So That was my next three, like I said I am unfortunately a REALLY bad blogger this year.  If you want to take a look at part 1.
And don't forget to sign up for a Christmas card!