So I am going to apologize ahead of time, because I will have 2 posts up today. One for WWTK and one for the Valentines Day link up!
I have an official Facebook page now! Either click the awesome f up there under socialize or click the link for Facebook if you want to see it!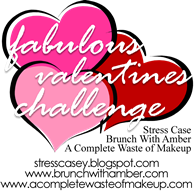 Today's topic is Love Myself (favorite feature, best quality, best personality trait, etc.)
I have never really liked myself physically, but my best features are my eyes and hair. I have a really long hair. I have been growing my hair out since high school.
I think my best qualities are that I am very loyal and that I am a dependable friend.
I honestly do not know what else write about myself.