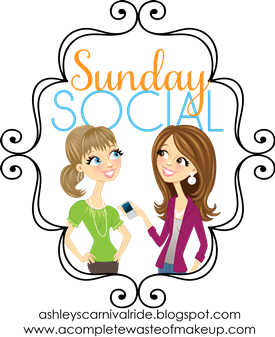 What is currently on your wish list?
Honestly? I wish I had people to come help me pack! But for a more materialistic wish I want to get the Sephora Cinderella set.
Share a new iPhone, droid, ipad app you have recently discovered that we all need:
I've been addicted to two games lately Happy Street – which is basically a farmvilleish game but super cute and Plague Inc., which is a game I didn't think I'd like you create an illness and infect the world with it, I got it for Halloween and its quite addicting.  If anyone has or gets Happy Street add me as a friend!
What is a new Fall TV show you have added to your DVR?
I am about a season behind on the TV shows, I have a strange obsession with watching every show in order so if I miss an episode I won't watch any more until I can catch up. Currently watching Once Upon A Time, Raising Hope, Psych, Burn Notice, NCIS and Warehouse 13
Share your Social Media links for us to follow you on(pinterest, twitter, facebook, etc)
In order of how I use them!
What is a TV show or Movie or Song you could listen to or watch over and over and over and never get tired of…feel free to name one of each:
TV Show- Married With Children
Movie- Adventures in Babysitting
Song- Bubble Pop!