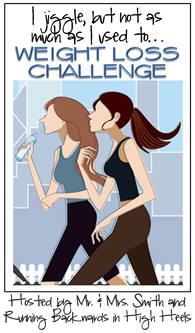 This is going to be hard for me, I hope I can keep up with it but I need to do this not only for my health but for my own self confidence, I used to like the way I looked, I wasn't to thin, but I wasn't fat either, I was pleasantly curvy, and I liked it. Then I Broke My Leg, Went to the ER, (part 3 here) and spent a YEAR on the couch recuperating. By the end of that year, I wasn't pleasantly curvy anymore, but it didn't stop there, I picked up a lot of bad habits being out for a year, and haven't managed to break them yet.  
I am actually really nervous about this because I have never put my weight and everything OUT there before… and I am scared that I won't lose any weight at all…. but here goes….
I should weigh 107-145…. I don't….
Hi my name is Angel and I weight 269…. gosh I feel really bad….  that's a 46.2 BMI that's not good at all… My goal is to get to that target range, but first I want to work on getting to where I need to be, so my first goal is to get to 200 and then work down….
I have Jillian's 30 day shred, but can't get past easy and a nice collection of exercise DVDs.. so that's what I'll be doing, as well as maybe trying to get up before it hits 90 degrees here, (so like 5 before the suns up) and running/walking the track behind my house.
I don't have a diet, exactly I work crazy hours but I am going to try to stop my munching when I am bored/emotional'/stressed and cut back my soda's to one glass a day and then one a week.