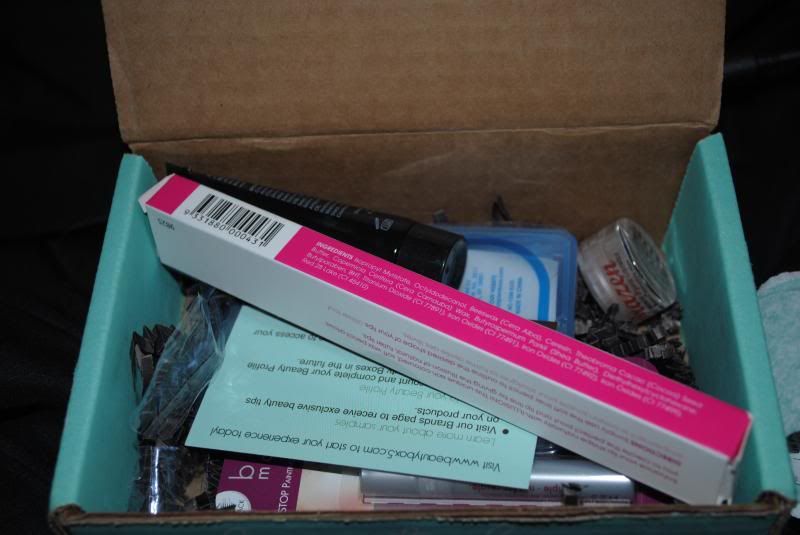 I was given the chance to receive and review a new beauty sample box this month. I do want to let ya'll know right off the bat that I did receive the box for free, but the review and opinions are my own.
Beauty Box 5
is a monthly subscription box that costs $12 dollars filled with 4-5 beauty samples. Directly from their website:
"
Beauty Box 5
scours the market to find the best product for your lifestyle.
Each month you will get a box filled with cosmetic products selected by our beauty editor. You'll receive a mixture of luxury, commonly known brands, niche brands, eco-conscious and even vegan brands. Your beauty box will include a selection of makeup, hair care, skin care, nail care, fragrances and beauty accessories."
I do like that they have luxury, as well as eco, vegan and popular brands. So what did I get?
It comes in a pretty sky blue box: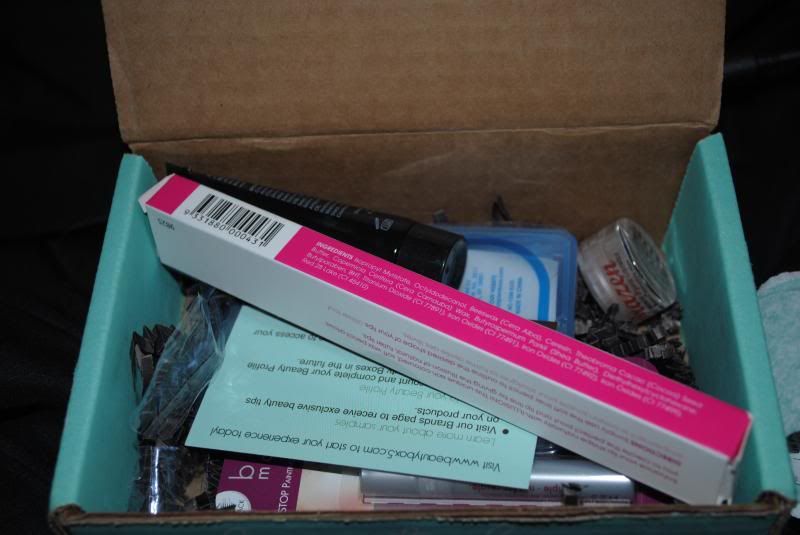 Everything in the box including something I was NOT happy to get.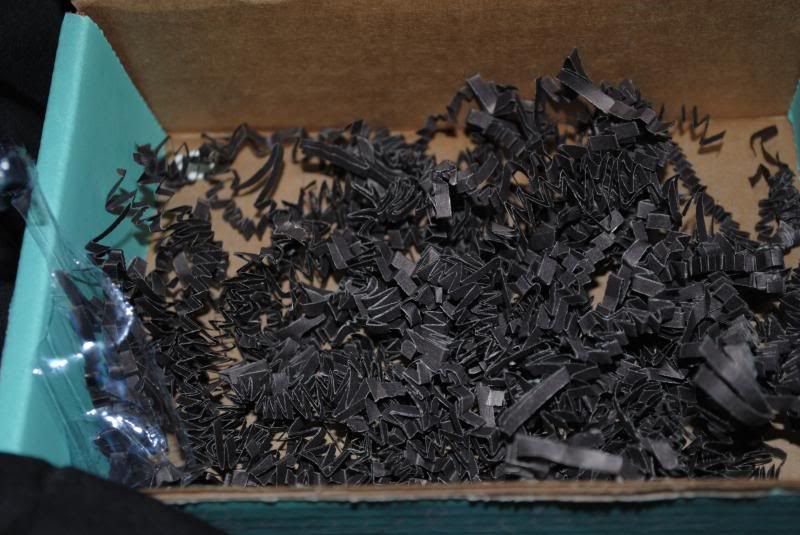 I absolutely despise getting boxes with these paper crinkles in them. They are pointless, messy and wasteful to me, particularly for a company that says they are eco-friendly… these do not scream eco-conscious to me . BUT as they aren't actually a part of the box lets move on!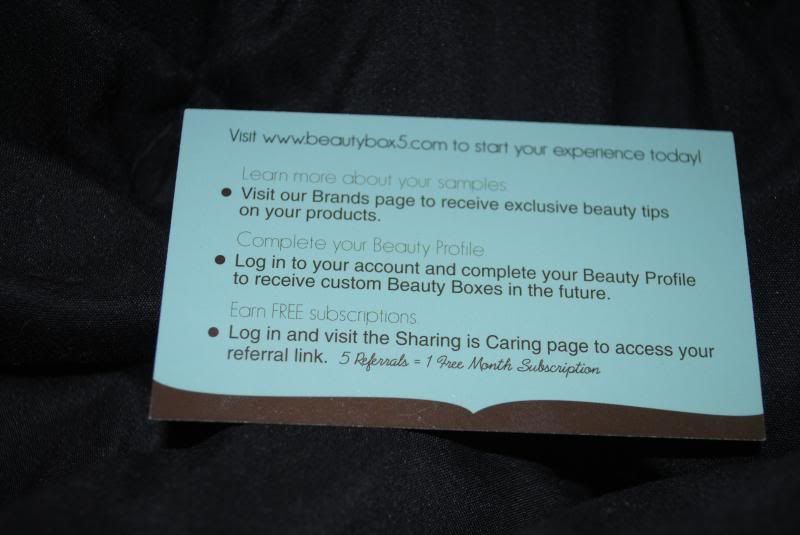 I got a tiny little card telling me about the site, but nothing about the products. I don't know if that is because I got a free box, or if all the boxes come with just the little card.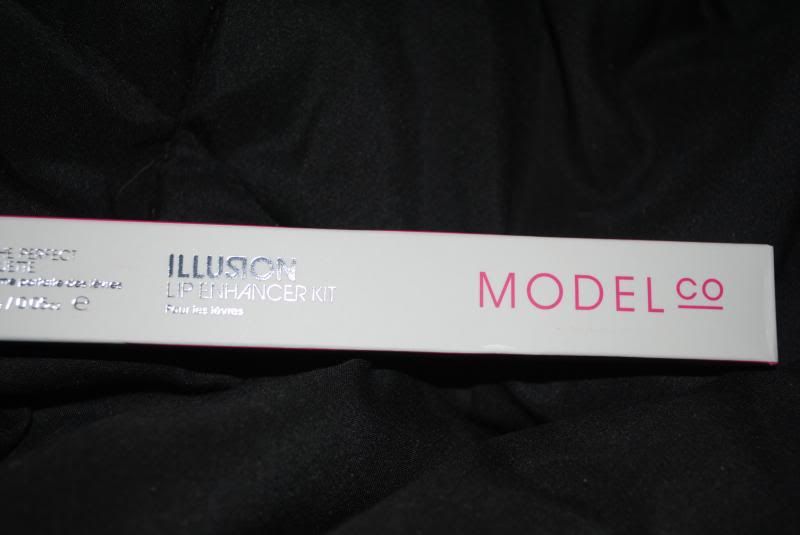 I got a Model Co lip-enhancer Illusion Lip-liner, which was a full size and retails for $20.00 on the Model Co website. It only comes in one color which is a kind of brown color that is supposed to make your lips look bigger.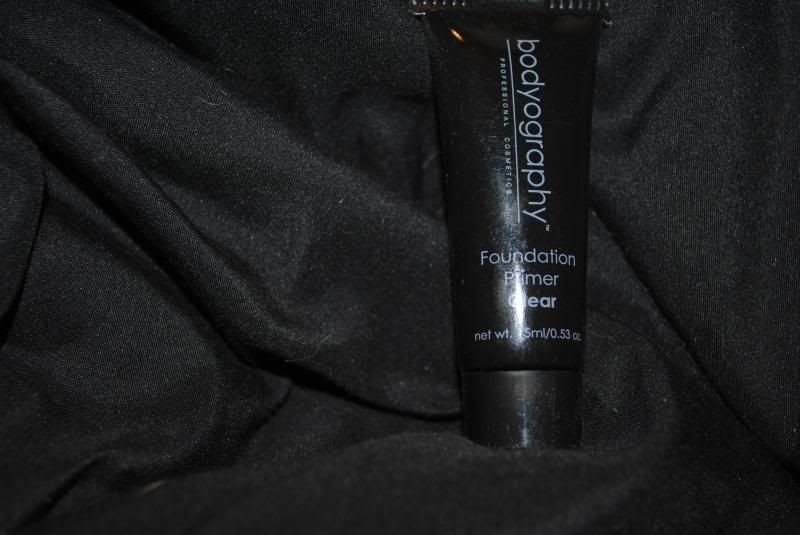 I got 5ml tube of Bodyography Foundation primer, I am not sure if it is the same thing because on their website the only primer that Bodyography offers is their Veil Primer, but that full bottle is 1 oz and retails for 30.00
This was another full sized product these Oil absorbing sheets from Jean Pierre Cosmetics seem to work pretty well and at $1.99 from Drugstore.com they are a pretty good price.
I have gotten this sample before in
Birchbox
s and I really like it. Blinc Mascara creates little tubes around your lashes so they don't flake or smudge.
This is a mineral eye shadow sample that I got in the box. It is from a company called Brazen Cosmetics, and looks like it would be a nice crease color, or even a contour color. The shade is called Birthday Suit and it is a matte brown color. The sample didn't come with a sifter, which was a little problematic because I dumped it on me, and when I went to the company's website they don't have the color listed as one that they sell, so I don't know if it is a special sample for Beauty Box 5 or if it will be released later.
swatches of the shadow and lip pencil.
So for value
Beauty Box 5
isn't bad, $12 a month $30 every quarter or $100 for the year, and this box's full sized products totaled $21.99
It seems like it is a really good deal.
Have you tried
Beauty Box 5
? What did you like about them? Dislike?