I am so sorry this is late, I have been in and out of the hospital this week with Kensei, he is doing better now, but he had two massive kidney stones that almost caused one of his kidneys to completely shut down..
On to the fun stuff.
I participated in 2 swaps recently and I was super lucky to get paired up with the same person for both! Niki From My Life Remixing was my partner for the Itty Bitty Beauty Swap and The Preview To Summer Blogger Book Swap!!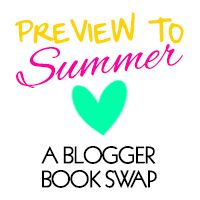 First off sorry for the quality of these images I had to use my cell for the pictures!! This is the box she sent me!! Lots of awesome stuff!
She Sent me The Host which I have REALLY wanted to read, and Northanger Abby which I love but didn't have a copy off, as well as Return to Willow Lake and Emily and Einstein!
She sent me this adorable case that is totally going to be my new lipstick case
A set of sticky notes in the shape of an IPhone and the most adorable phone/card/wallet!! I LOVE the little owls!
Some more sticky notes and a bath set of Body Fantasy's Twilight Woods
As well as my FAVORITE body wash, I LOVE the st ives grapefruit smell a pink pouf and lotion!
I had so much fun with both of these swaps!!