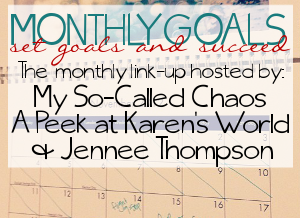 I know it is already June 3rd but I just feel better starting things on a Monday.
I haven't really done a goals list since my updated
101 in 1001
Which was back in JANUARY!
Goals for this month are:
1. Buy myself a swimsuit I like
2. Save at least 50 dollars
3. have a mini-vacation with Kensei
4. Enjoy the Anime Blues Con
5. Take a lot of pictures
6. Read at least 5 books
Do you have any Goals for this month? What are they?