Penni got her BarkBox in for this month, I want to say OMG are the toys adorable this time around!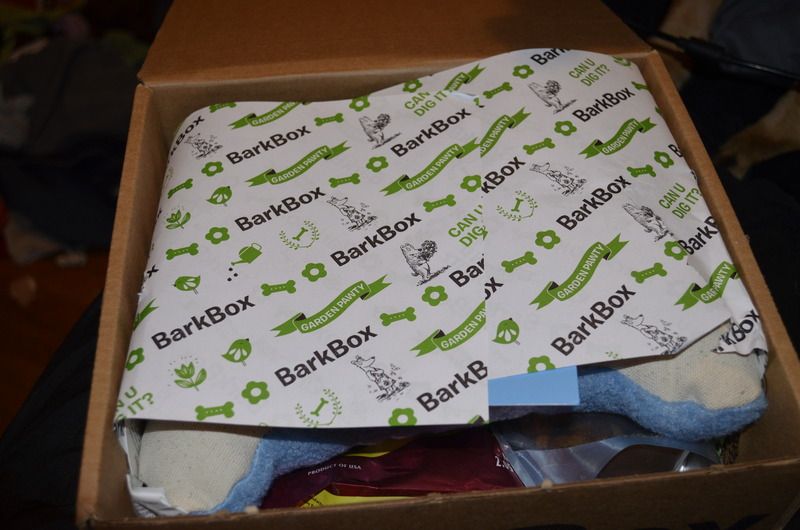 The theme was garden party and Penni was already going at it when I opened the box!
First in her barkbox was this ADORABLE flower bouquet from BarkMade. I especially loved the fact that the "newspaper" around the flowers can be removed and is a crinkle toy! The flowers cost $14.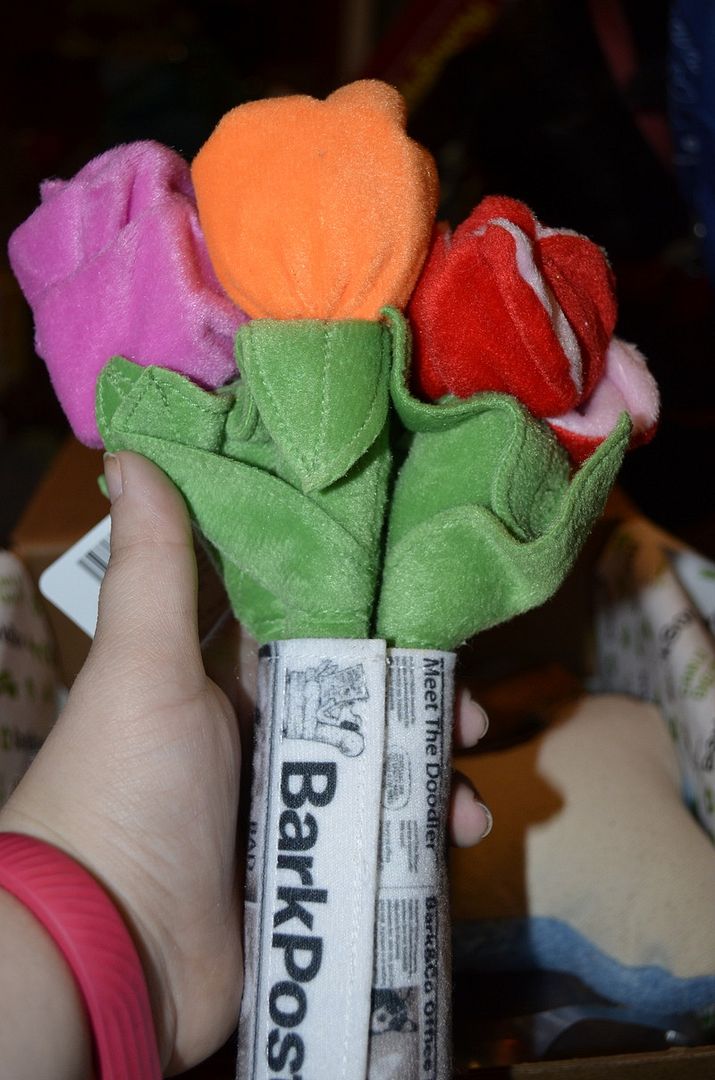 Next was something Penni was excited for! The Harry Barker Fetch Canvas Bone, this is an eco friendly toy and made from recyclable materials, and Penni took it and right away used it as a pillow! The bone runs $ 14
Then for the treats she got 3 different kinds this month:
A butcher's Block Rib, 100% quality beef from Nebraska. ($3)
Benny's Bully Beef Liver and Banana treats, which are jam pack full of important minerals and vitamins ($8)
and
Good Reasons Cheddar Chomps, made from a company run by autistic adults! ($8)
This month's totally value: was $47 which is just under being over half of the monthly $29 fee!!
I still think Barkbox is WAY worth it! Would you get barkbox for your pet?
*This is NOT a sponsored post, all items were bought with my own money, BUT if Barkbox wants to sponsor me and Penni we would totally say yes!! All the links are affiliate links, if you click and sign up we do get credit and after 10 people sign up we get a courtesy box.***