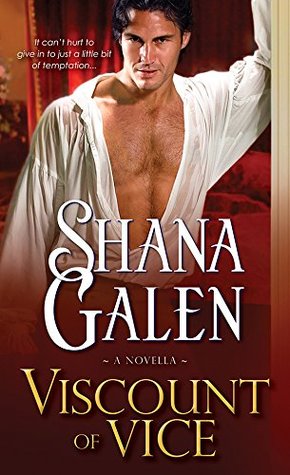 I was sent this book for an honest review from Net Galley for free, all opinions are my own and reflect my own personal view of this book!
When Net Galley sent me this book I was super excited I love Shana Galen books and have a rather nice collection of her work in storage in paperback form from my move. So I was thrilled when I got a chance to read a new books of hers.
This is a short Novella and honestly I wouldn't have minded a little more to this book because it did seem to go by a little fast. Lady Emma was an amazing heroine, she was determined and forceful and willing to do what needed to be done. Emma was spunky, and knew exactly what she wanted my main issue with her was that even though she had faith in the hero, when it came down to it romantically she didn't have faith in him.
Flynn was also great, he wasn't as cocksure as a lot of romance hero's can be, he has his flaws and he knows them. While Emma always loved him, it took Flynn a little while to realize he loved her back.
It was a fun quick read and a pretty good introduction to the series, although we didn't meet a lot of the other players in this book.
I give it 3 out of 5 stars.