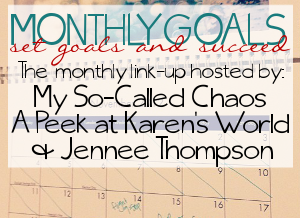 Can we say holy cow batman I am bad at this!
My last list of goals was in APRIL!
So new goals for September!
1. This is my birthday month, I am going to enjoy it!
2. I am participating in #GYSTS14 so I want to at least get my money back in the dietbet, that means
a. Making healthy eating choices at work and school

b. trying to cut down to 2 sodas at work
3. Try to keep my blog updated.
4. Save at least 100 dollars to use for my Birthday dinner this year, (enjoy it more than last years)
What are your goals for this month??