So I went and looked at another car, Airforce and my dad are going to help me get it, just waiting until Tuesday to know for sure so please keep your fingers crossed for me!
I am hoping that tomorrow on my photo blog I'll have pictures of snow, we are supposed to get some!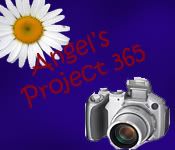 once I got over my depression I had a decent weekend, works some odd hours though lol, I bought my first MAC cosmetics I am in love! I got a Super glass I love it.
Have a good Sunday you guys!