So I wanted to thank the people that left comments on my last post, I really needed to get out the emotions that I was feeling but I was honestly very worried about posting it on my blog because I still have this feeling in the back of my head that I am not being a good person because of my reaction to the situation and how I felt and still feel about it.
I did get some good news Airforce got his school money and after he buys himself a car if he has any left over he will let me borrow  and pay him back so I will be saving extra hard for that as well.
I needed a pick my up today so I went to one of my favorite places and took a picture for my 365, if your interested stop on over there and take a look.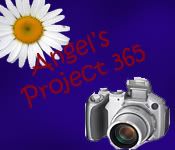 and then to make myself feel  better I signed up for a Valentines Swap so hopefully I will get in!!!
I will keep you all updated and again I wanted to thank those who left positive reactions and made me feel a little better on that last post.