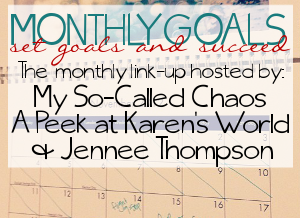 Recap of July!
Write at least 1 book review for the blog! Fail…. I didn't review one book this month on the blog, BUT I did post about what I liked/disliked about some book covers, that counts right?? Right???

eat healthier Fail… I wanted to, but I have to figure out a way to make it work.

join the gym I've been debating on all year Fail, Still debating.

clean the bedroom again Fail, in fact it is even worse off then before.

Because I know I won't give up Coke-a-Cola for every can of Coke I drink I need to follow it with a glass of water/green tea Success!! I have been KILLING the green tea lately!

start tracking on My Fitness Pal again fail.

Clean out my car! Success!!

Wash and Vacuum it! Success!!
Goals for August:
Post at least 1 book review!!
Start classes
Stay organized for classes!
Decide on that bloody gym!
Save some kind of money!
Go through the boxes I still have packed from my move in the computer room
move some of my still packed boxes into the computer room