I know I have gone on and on about how this is my FAVORITE swap of the year!! (last year they did it 2 times!!)  So here is my Reveal post! I got super lucky with my partner this year, Mika over at Oshiro Design reads a lot of similar books to what I love to read and she is so sweet!!
First I got my box and opened it up, I could already tell I was going to LOVE the package!!
The card was so sweet and I loved it!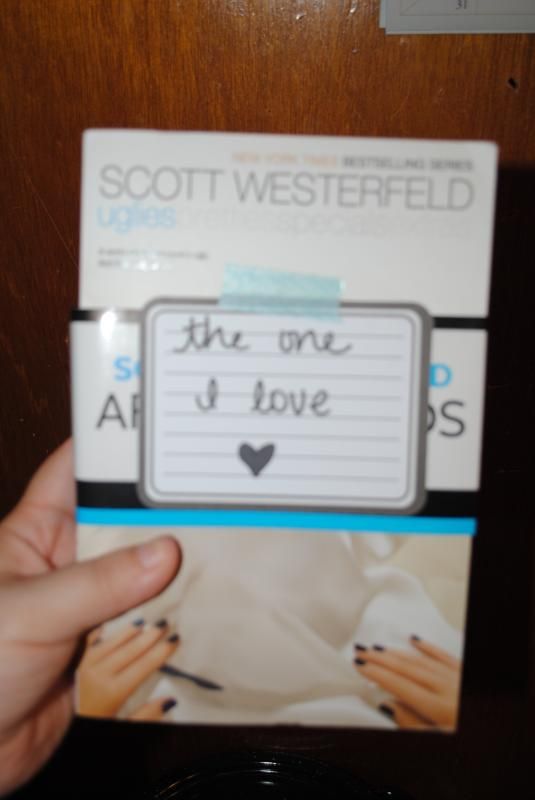 The first book was the book she loved, She got my Scott Westerfeld's Uglies, which has been on my to read list for a while, but I've just never found a copy! I can't wait to start this one!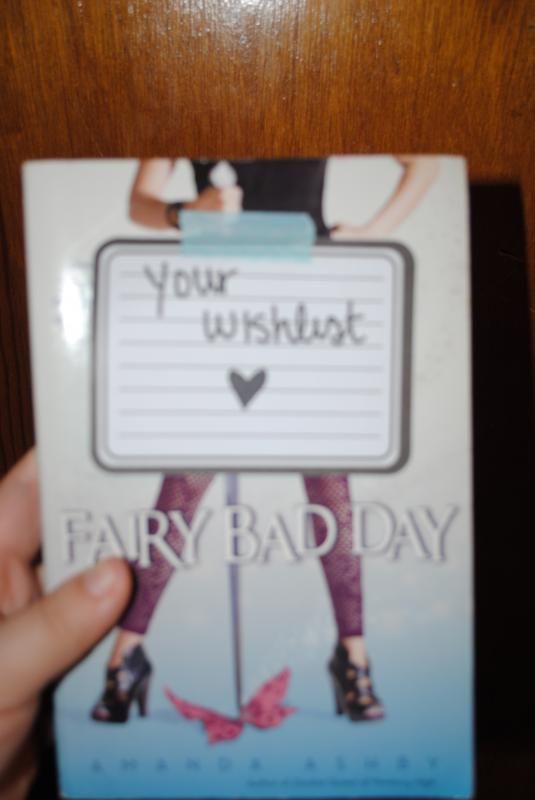 (sorry about the blurry camera photos, sadly my dig. camera's battery was dead so I am relying on cell phone images! )
Next was one from my wish list, Amanda Ashby's Fairy Bad Day; I am SOO Excited about this one, because I actually just finished a borrowed copy of her first  and third books (they aren't a series) and LOVED her writing!!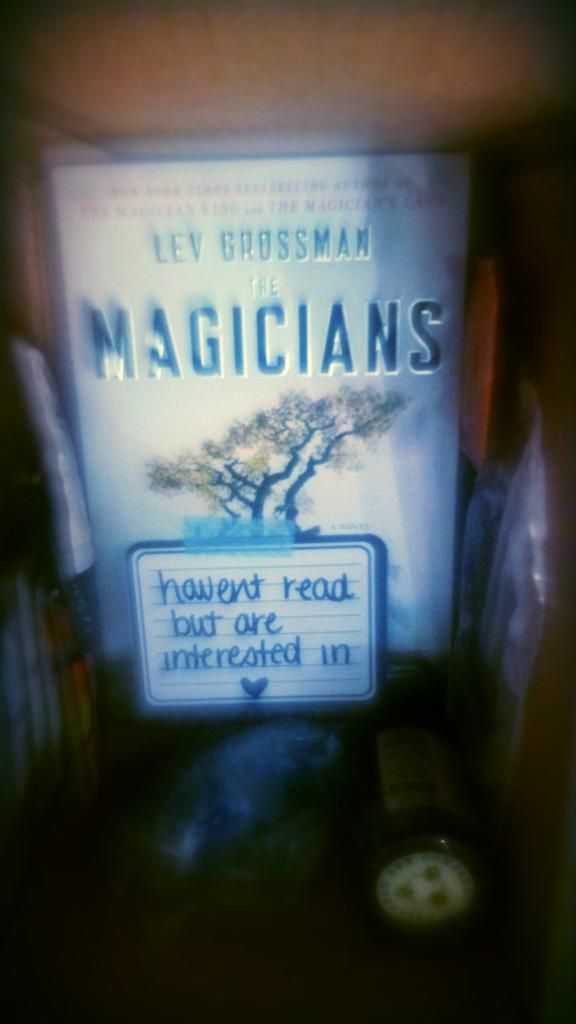 Finally she sent me a copy of Lev Grossman's The Magicians, Mika hasn't read this one but wants too, and after reading the back I am really looking forward to reading this one as well!!
Finally, I had mentioned to Mika that I LOVE a good cup of tea with a nice book, and she sent me a collection of different teas and some AMAZING Tupelo honey from a trip she took, (I totally already had a glass of the breakfast tea she sent. English breakfast is a favorite of mine, and the honey was AMAZING!! )
What is on your To Read list??