I am a sucker for anything Disney related so when ELF, Ardell, Sunci, and Conair started these Disney Princess Collections I was ALL OVER THEM!!! They can be found at select Walgreens or Drugstore.com.
If you guys want I can do swatches from the Ariel Beauty Book as well!!!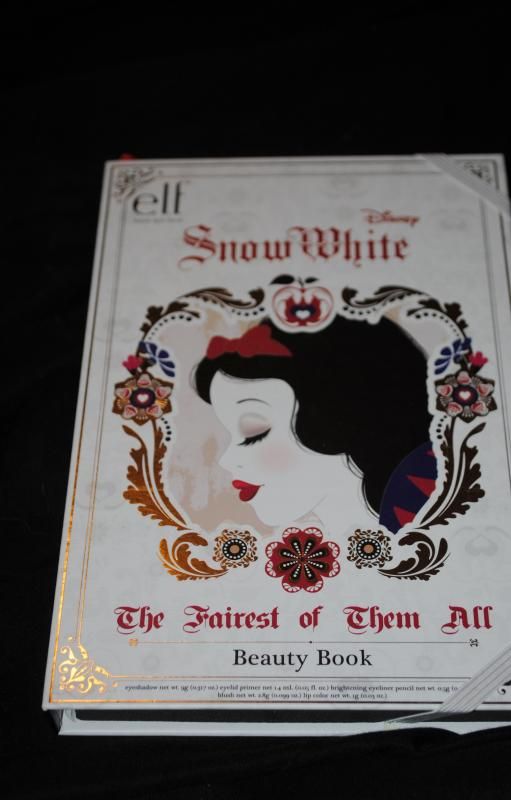 The beauty book is made of cardboard and is very cutely designed!!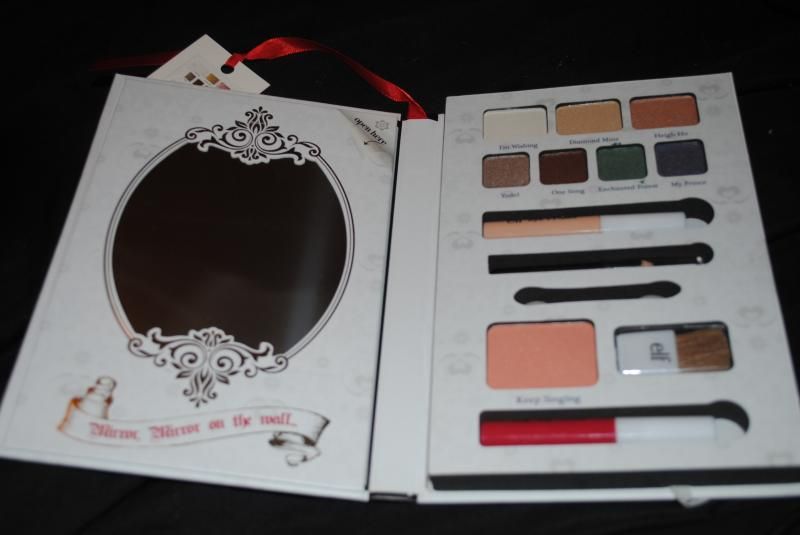 The mirror is pretty worthless (reminds me of the shiny foil mirrors in baby books) BUT under the mirror are looks to do with the shadows/items in the books!!
This one comes with 7 eye shadows, an eye primer, liner and a peachy blush. With a reddish lip-gloss!
On to the swatches!!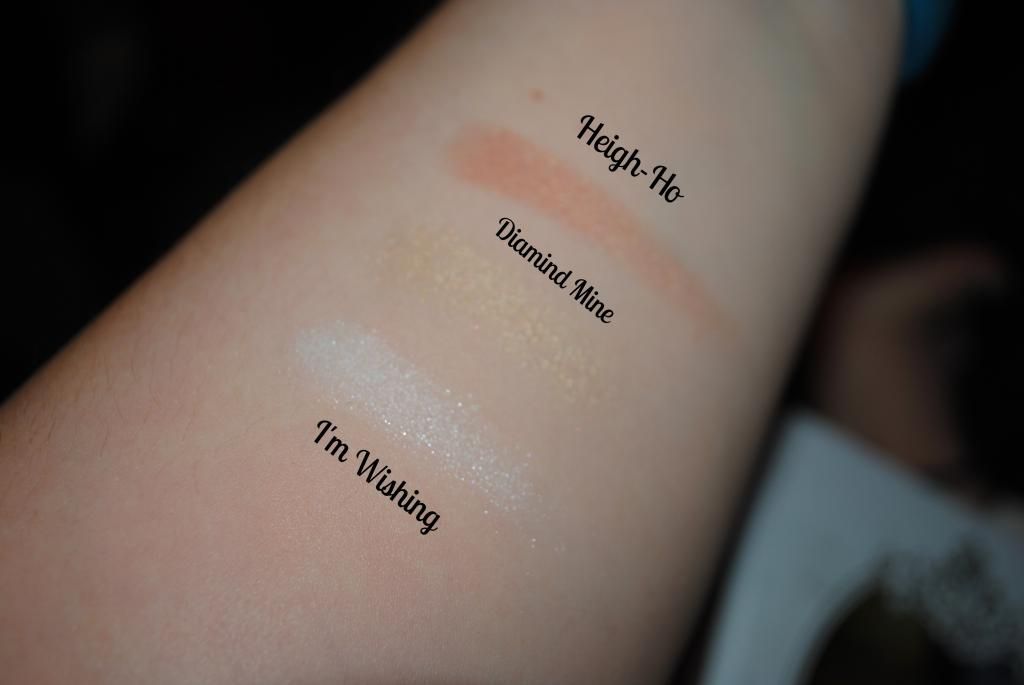 The first three are the largest shadows and are very sparkly, I personally love I'm wishing and Diamond Mine wet rather than dry.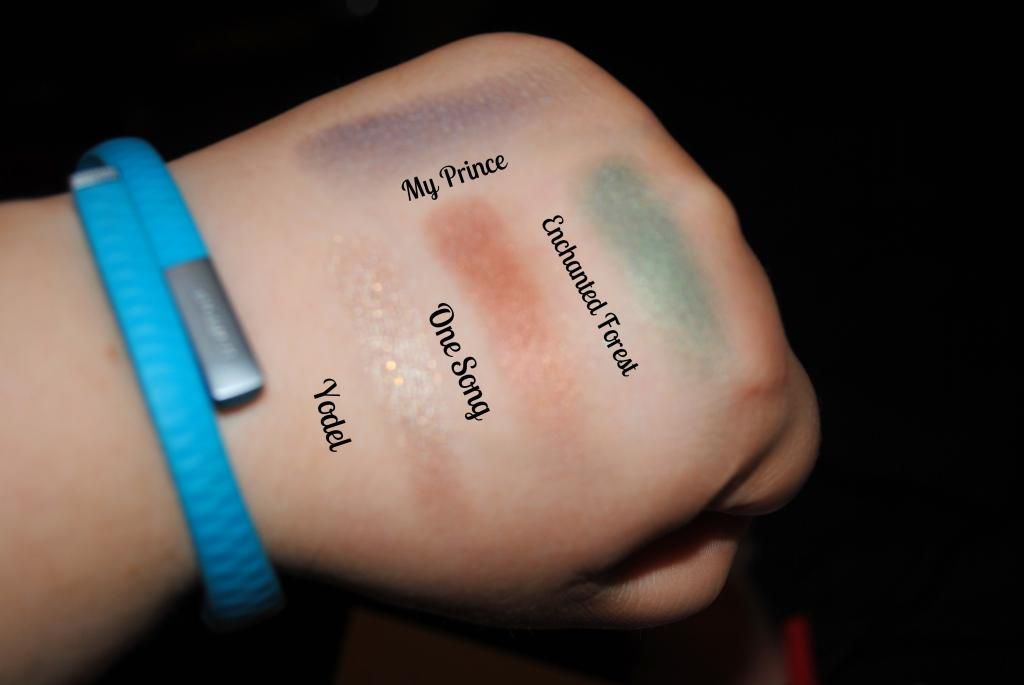 My Big disappointment with this book was My Prince, it looks like an amazing Matte navy blue in pan but it is VERY sheer!!
Keep Singing is a pretty Peach blush with golden sparkles!
So what do you think? I think for the price (each book is 9.99 or cheaper if you get it on sale) They are definitely worth the price!!!