I love doing these link ups for a few reasons:
1. I'm Nosey and I like to see what other people keep in their bags,
2. I always need to clean my bags out, because I'm messy and this is the best way for me to actually be accountable for the amount of trash that accumulates in my bags!
So What's in my bag? First my bag is an Anne Klein Jazzy Geo Satchel that I got a Marshall's on sale for 15.99; I can't find the color on the site but this is a pretty beige one, and a black one!
So Here is my bag!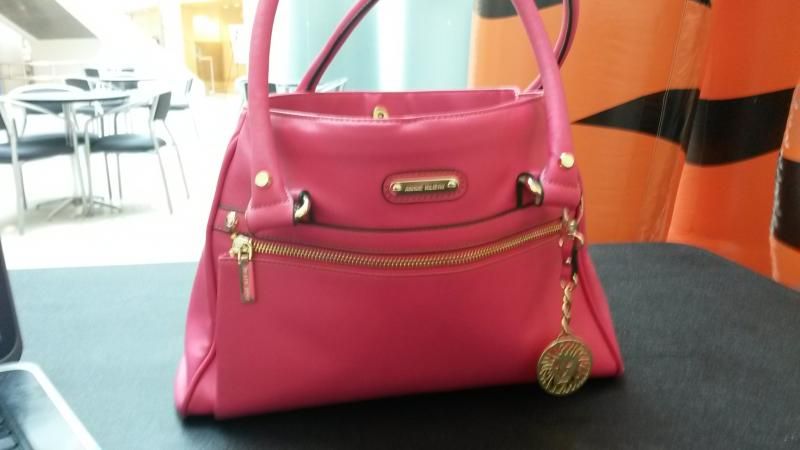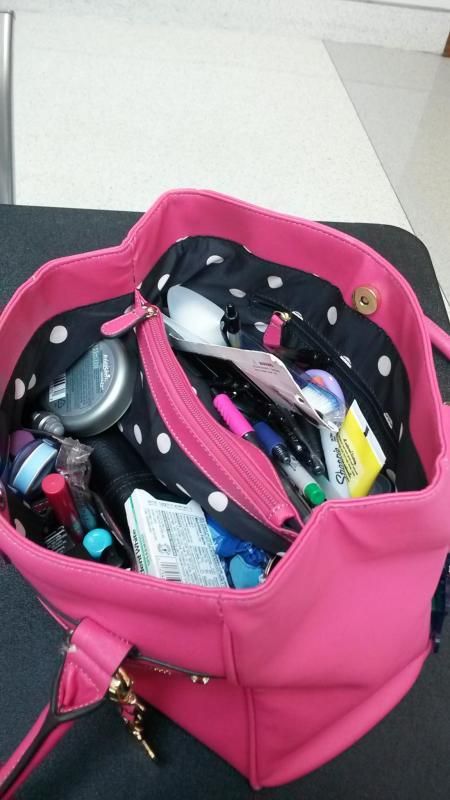 I am being completely honest about all the trash in my bag! lol.
BTW I have a LOT of Lippies in my bag, apparently I have a problem.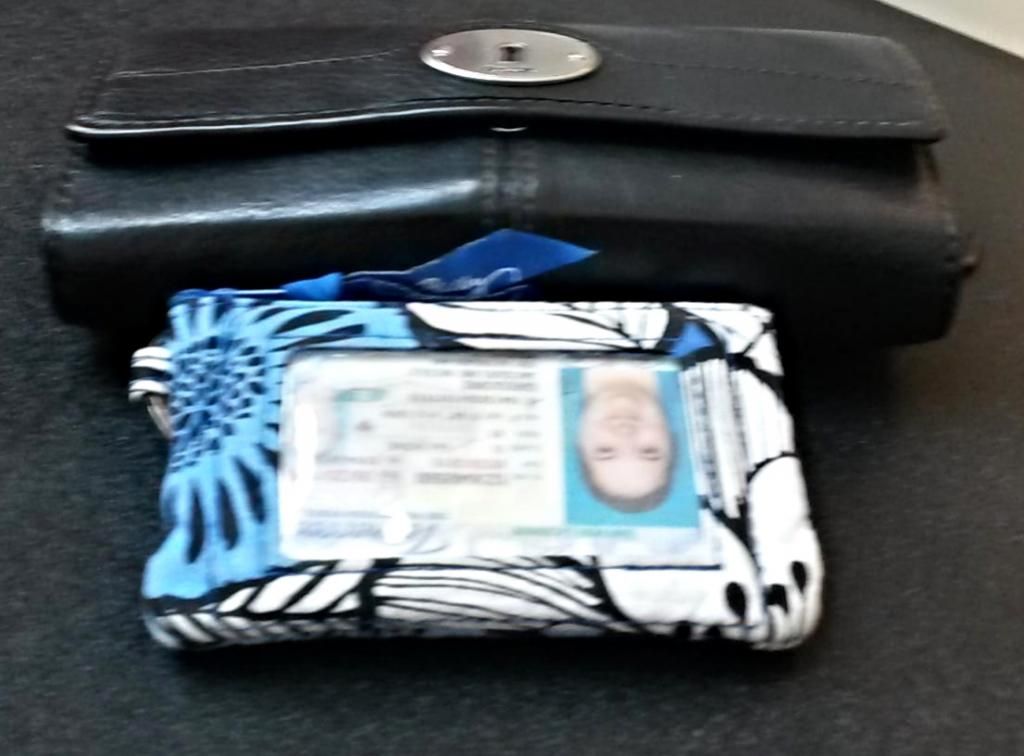 I have 2 wallets, my Black leather Fossil Wallet, and my Vera Bradley Zip Id Case in Blue Bayou!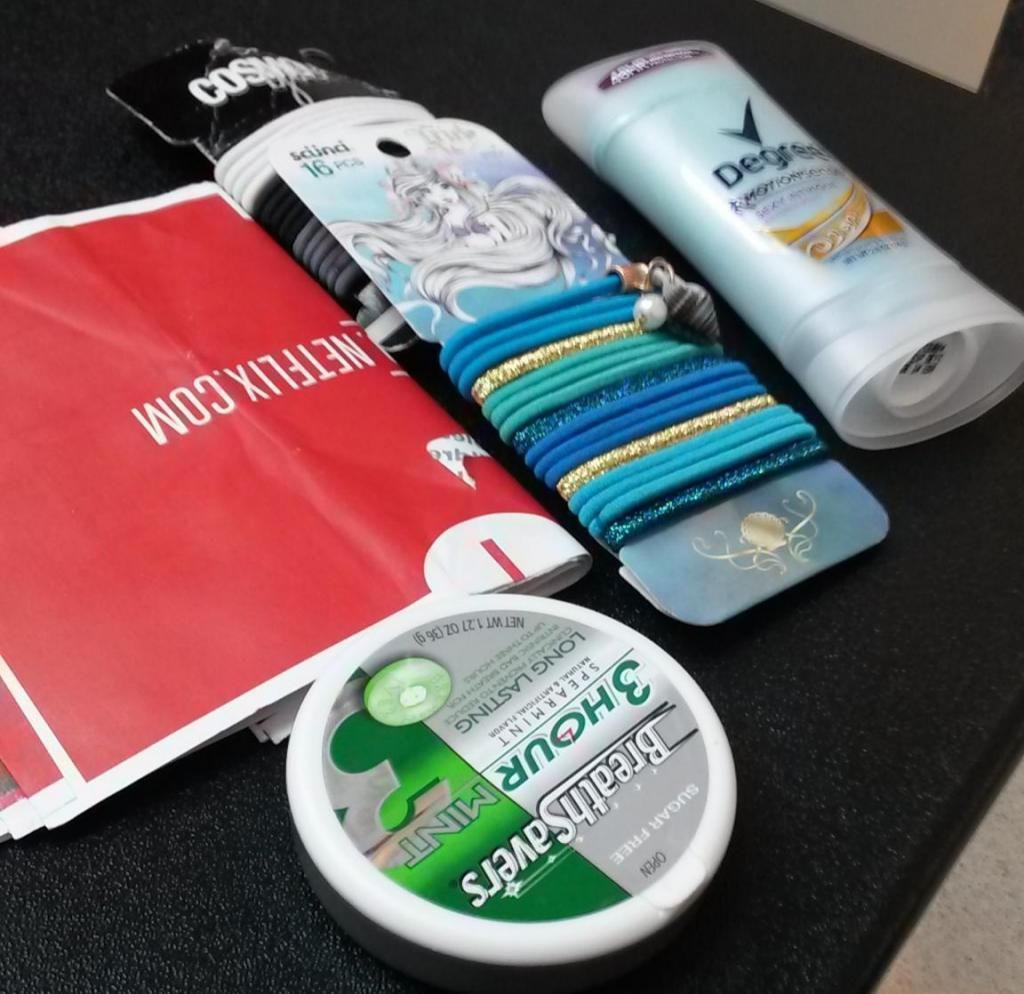 two things of hair ties, including the Ariel collection hair ties, mints, 3 Netflix DVDs, and Deodorant, every purse needs some of that!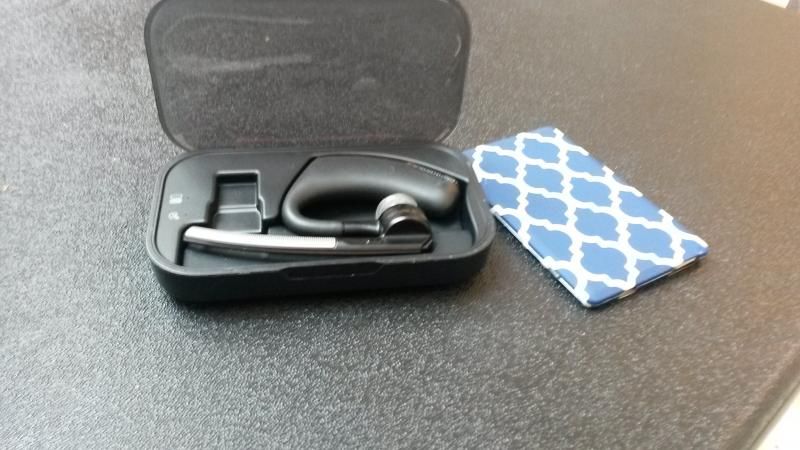 My headset, with case and charger. plus my cell phone battery recharger. (the little blue and white square)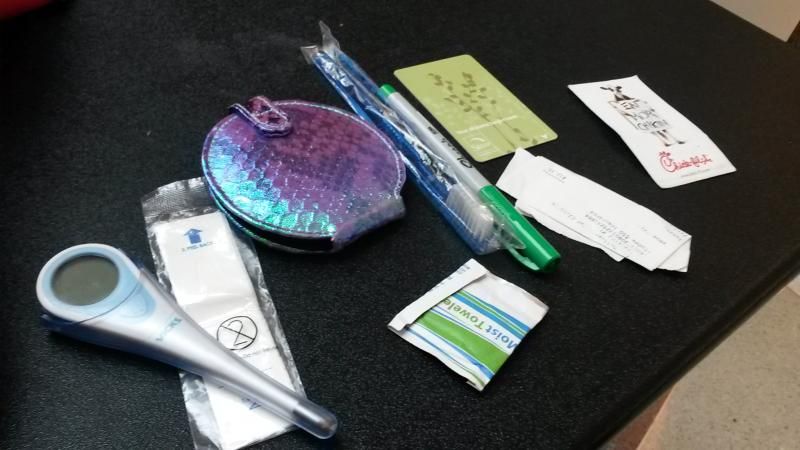 Vicks Thermometer, and covers, tooth brush, moist towelettes, Stephanie Johnson's Mermaid Mirror, and receipts and an expired free sandwich from chick-fil-a.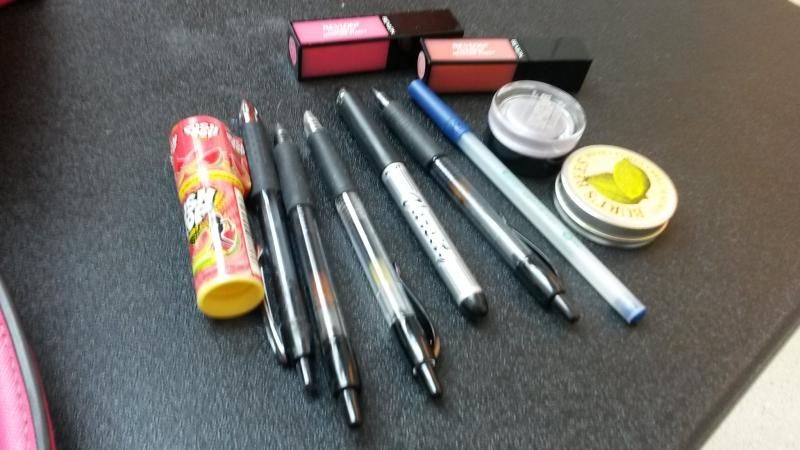 Watermelon Push Pop, 5 black pens, 1 blue, Burt's bees cuticle balm, Maybelline color tattoo, and Revlon shine stain balm in La Exclusive and London Posh.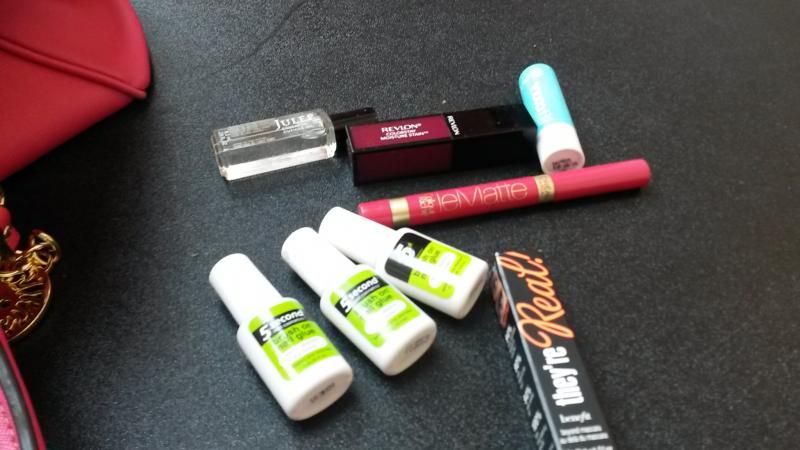 3 5 second nail glues, They're Real Mascara, L'Oreal Le Matte Lippy, Coola Chap stick with SPF, Julep cuticle oil, Revlon Lip Shine Stain Balm (# 3 in the bag so far) in Parisian Passion.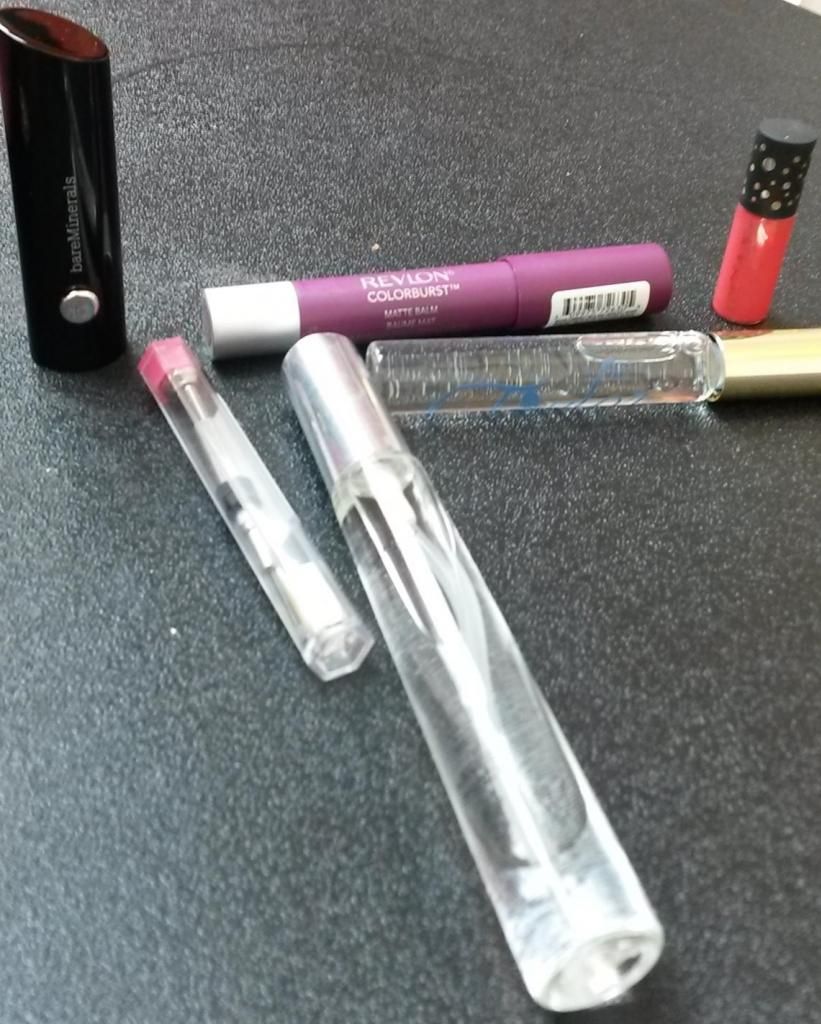 Eyeglass repair kit, Taylor By Taylor Swift roller ball perfume, Journey by Harvey Prince travel spray perfume, Cynthia Rowley Lip stain in Valentine, Revlon Color Burst Matte Balm in Shameless (or Barney Purple as I call it!) Bare Minerals Marvelous Moxie Lipstick in Light it up.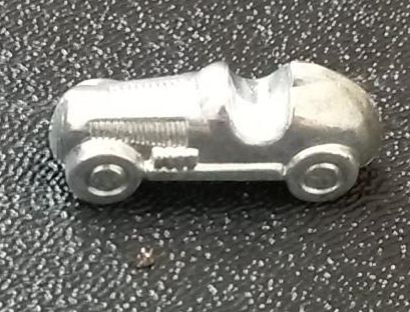 Random Monopoly car piece.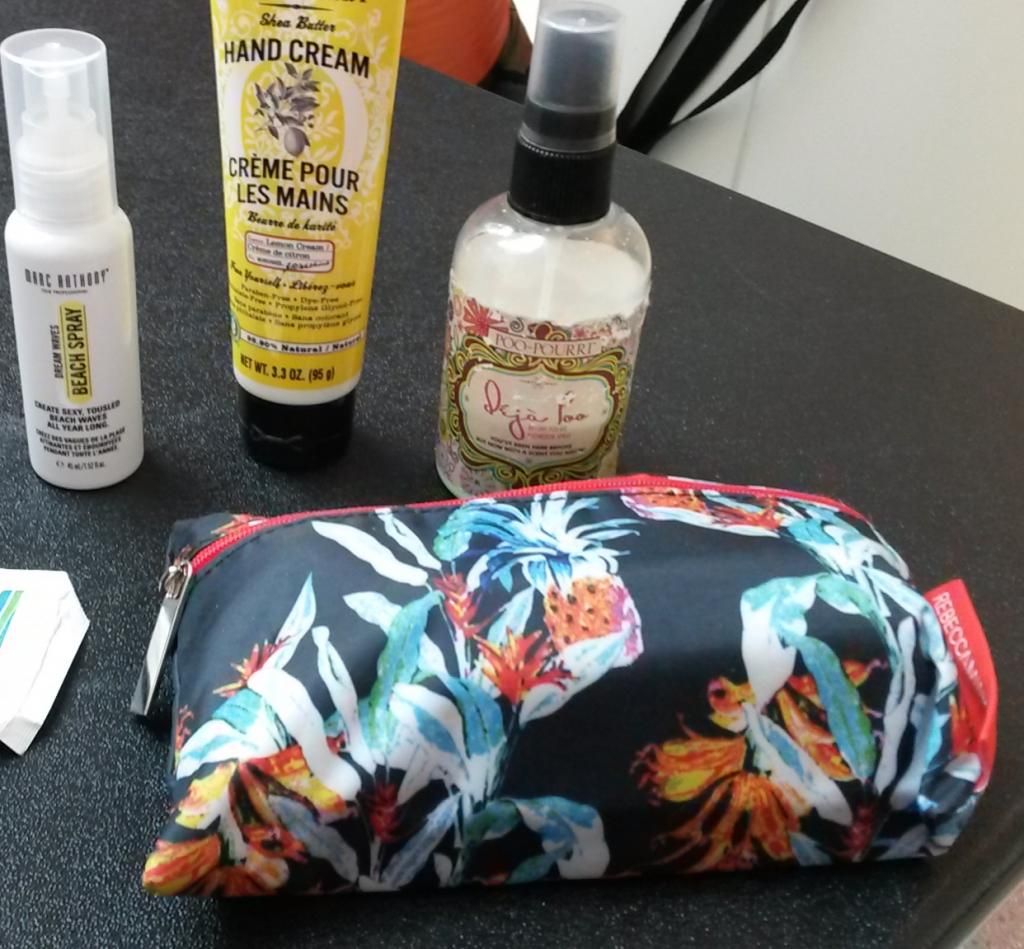 Another towelette, Marc Anthony beach spray, Lemon Hand cream, Deja Poo; Poo potpourri, and a Rebecca Minkoff bag from Ipsy filled with lippies.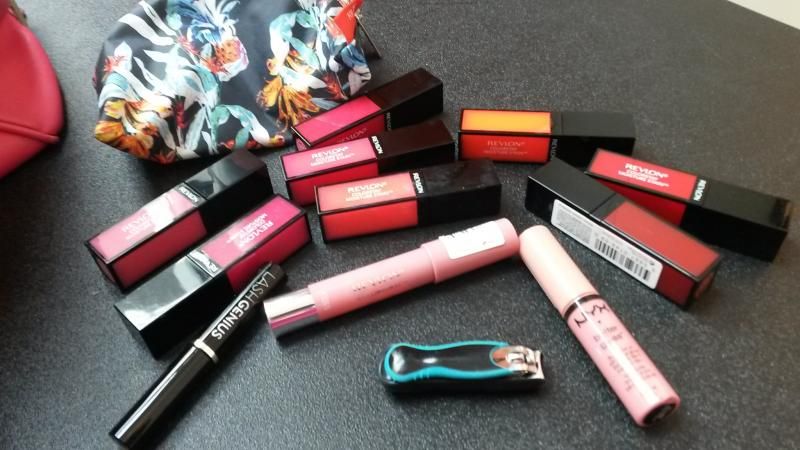 Inside the Rebecca Minkoff bag, I have; Anastasia Waterproofing gel, Nail clippers, Nyx Crème Brule; Revlon Kissable balm stain in honey, and Revlon Moisture balms in: La Exclusive (2nd time in my bag
) India Intrigue, New York Scene, Rio Rush, Cannes Crush, Shanghai Sizzle, Miami Fever, and Barcelona Nights.
An umbrella, Vitamins, headache pills, and other meds, a travel wet brush, more mints, another Coola chap stick, icy hot for migraines, and 2 Ruffian polishes, in Ambrosia and Rosary.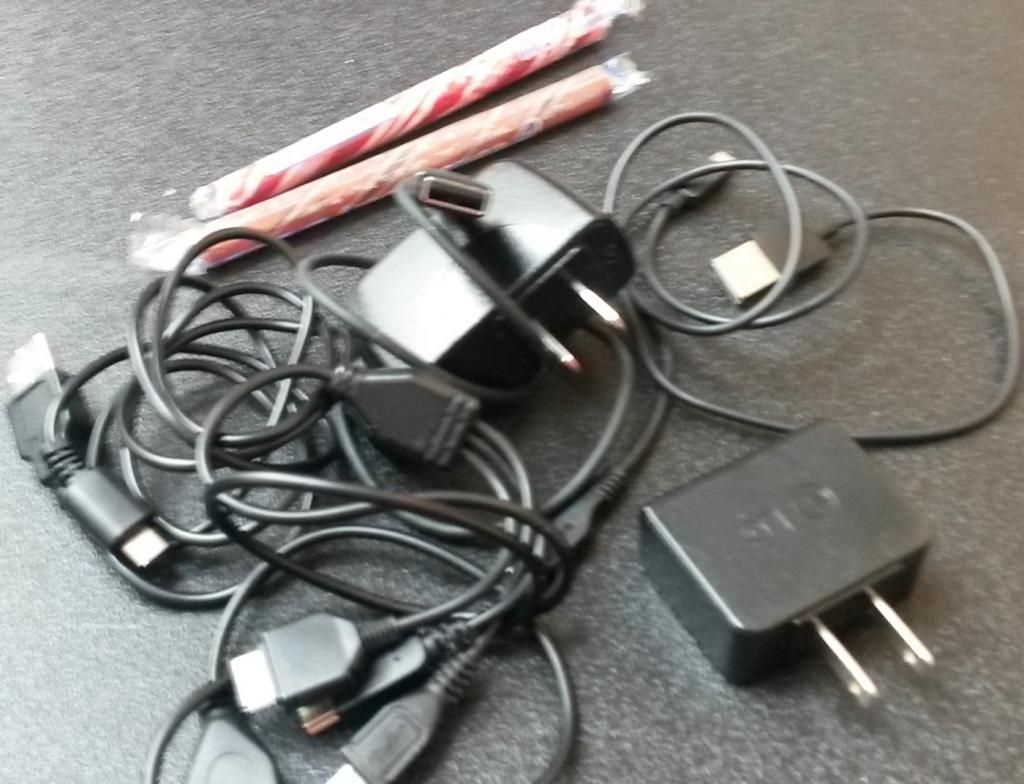 Peppermint stick and Root beer Stick, and 6 different (but the same) chargers
Coin Keeper, more pens, bobby pins, a coupon for a local Chinese place and a receipt.
Filled coin Keeper, more receipts, another expired chick-fil-a coupon, more bobby pins, an other pen and charger and coins!
So 18 lippies in my bag!! What's in yours? Do you let your bag get as bad as mine??