So as some of you might notice a little bity change… I've been debating on this for a while now, and then my blog design crashed, I couldn't get in touch with the girl who designed it and so I figured it was a sign to go a head and do the full change!!
I have a new blog name!! I am sticking to the confessions theme, and my blog is now My Confessions, I've changed the URL to http://JacquiesConfessions.blogspot.com and this is where I will be posting from now on!! Please follow me and hopefully we will all make the switch ok!
So I also used this opportunity to get a new blog design!! Elizabeth designed my new look for me and I couldn't love it more!! I explained to her that with the rebranding I was actually looking to be a little more grown up and less of the sparkles and more me now, and less me 5 years ago.
I'd love your opinions, do you like the new look? for those who are reading this in rss feeds Here is before---

and here is now!!!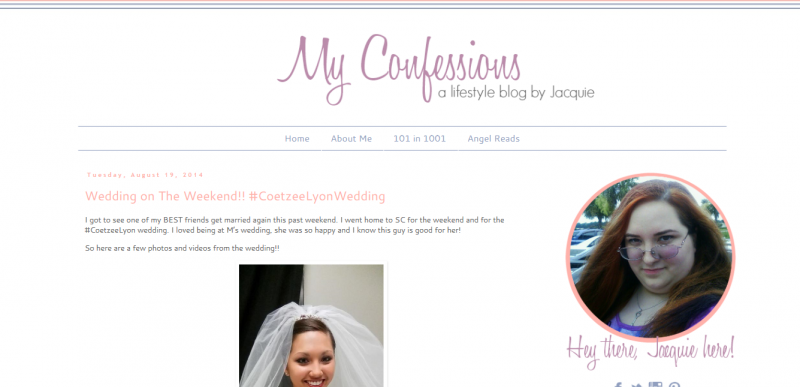 If you are looking for an amazing blog design please check Elizabeth out!! She was amazing throughout the whole process, and really saw the vision that I wanted to create and took it to an amazing place! My design is simple and grown up and I LOVE it!!