We finally got in our August
LootCrate
!! This months box was themed for Hero's. I will filly admit I squealed like a child as soon as the box was opened!! I was seriously thrilled by the first thing in the box. Have you seen Guardians of the Galaxy yet? If not you probably won't understand my happiness BUT here is the just opened box!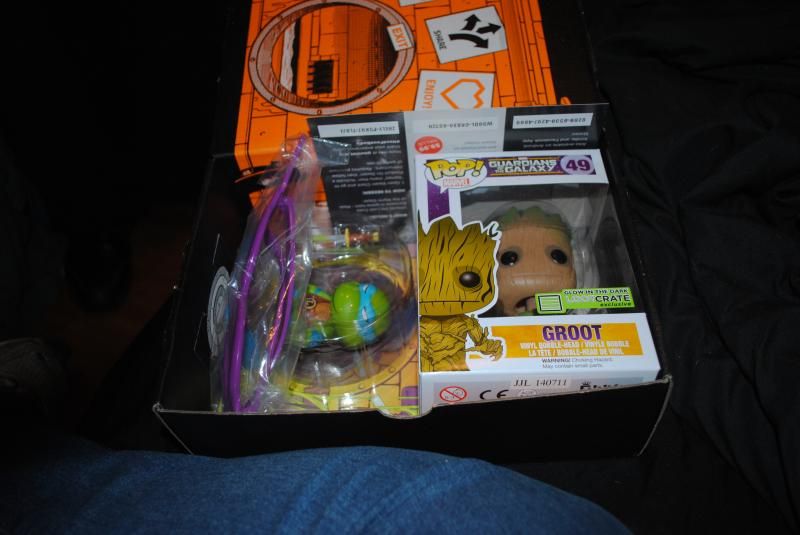 Do you see the Baby Groot????
Not only is Groot TINY but he is a glow in the dark Bobble head!!! We don't have many Funco Pop! Dolls but I might need to add a few more to this collection!!
Speaking of Glow in the dark How cute is this little Leonardo? He has glow in the dark ooze action and is freaking adorable!!!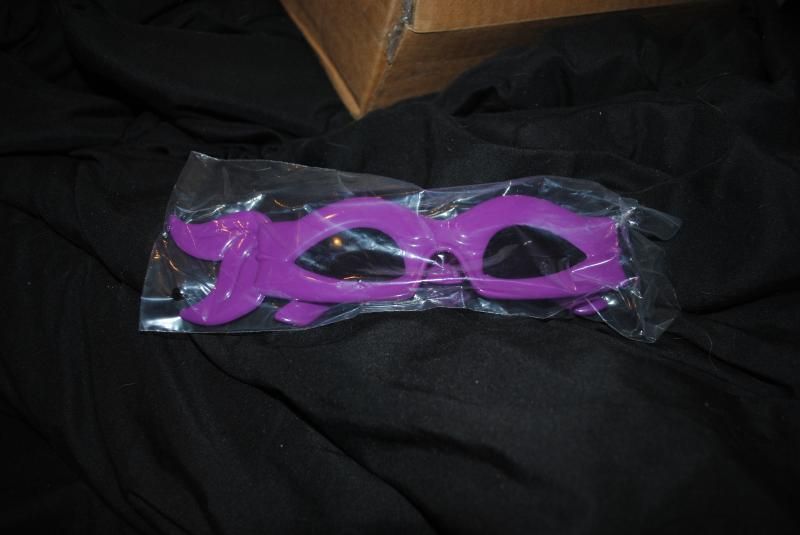 Yes I wore these Donatello sunglasses for about 30 min while running around singing "Teenage Mutant Ninja Turtles! Teenage Mutant Ninja Turtles! Teenage Mutant Ninja Turtles! Heros in a half shell! TURTLE POWER!!!" Completely scaring the crud out of my Penni Puppy.
Sadly the next thing in the box I won't be using, I can't wear them to work and I don't have a child to use them on BUT they are adorable!!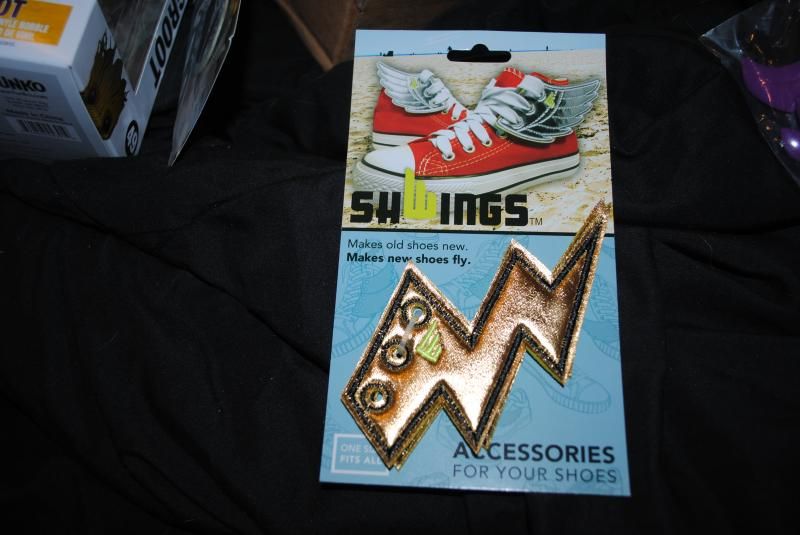 You put them on your shoes and it makes them look like the Flashes shoes.
Next we got some digital downloads for games from steam!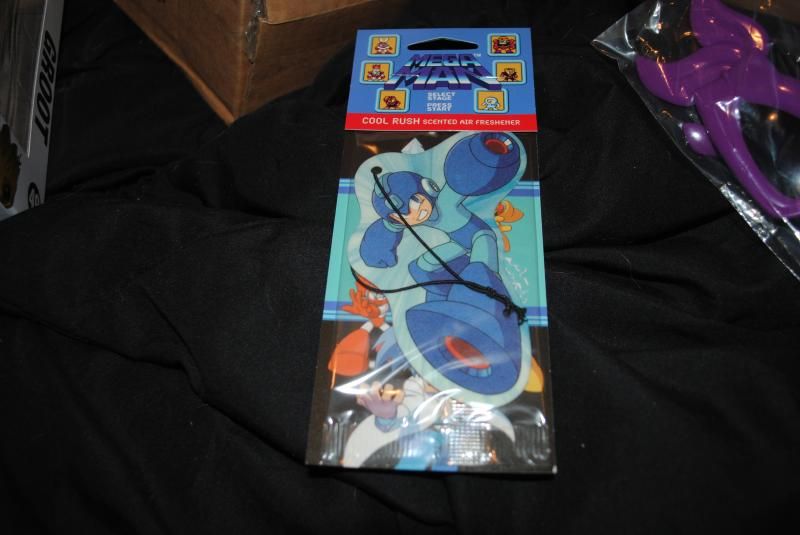 Kensei already claimed this! It is a mega-man air freshener in the scent cool breeze.
And the magnet and button they add to every box!
Here is the magnet next to last months Villain one!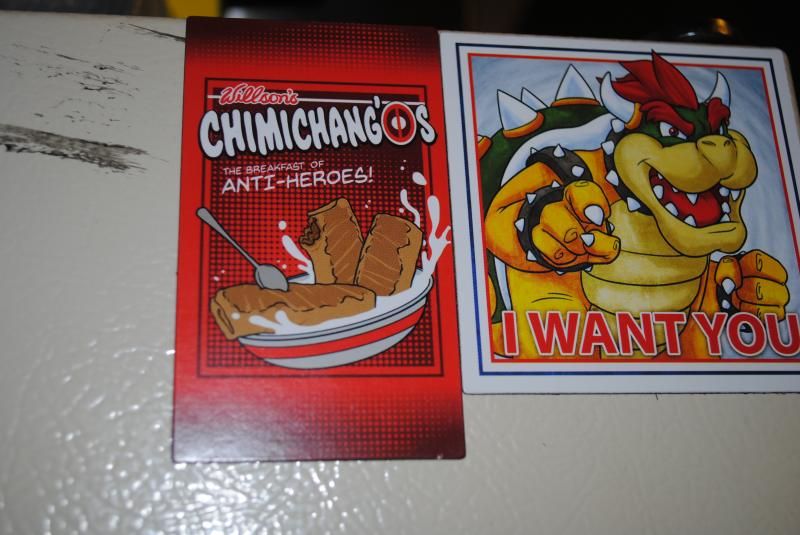 So what do you think about this months
LootCrate
? Will you be getting one for yourself?