Today I wanted to share some amazing puppy treats with you guys! I recently discovered Monica and her shop through a Facebook group I am in!! She makes homemade healthy puppy treats and they are freaking amazing!!
Here are her Facebook and Etsy shop pages!
Monica asked me if I though my girls would be interested in testing out her treats and then posting a review on them, and we were all for it!!
They cam super quick, and they were freshly made! She wrapped them up in pretty purple tissue paper!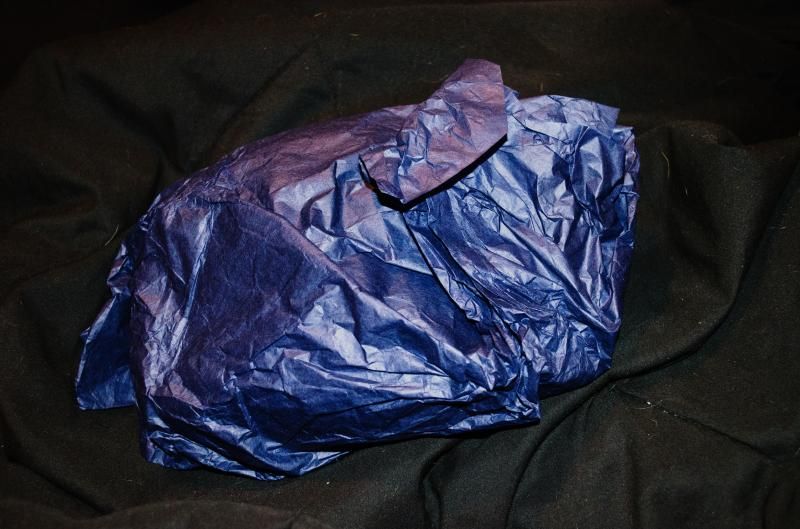 Major presentation points!
I loved the fact that the made by date was on the bag, and as you can tell from this picture Penni KNEW these were for her and was already dying to get one!
We got the Medium sized treats and they are pretty large in size which is great for all 3 of my girls! I gave Penni her treat and then took some out with me when I was training LadyBug and Sugar, (my fiancée's girls) They all adored them!
I use the What is fat? Puppy meme here because honestly I think Penni would devour the entire bag If I let her!
#PenniPuppy thinks this daily
I loved the smell just opening the envelope, as a quintessential white girl in the fall, Pumpkin Spice everything is my jam, and they smelled amazing! I love the fact that they are completely natural as well!
Monica has the ingredient list as "Oat flour, brown rice flour, pumpkin, molasses, cinnamon, ginger, allspice, flax seed, peanut butter, ascorbic powder (vitamin C, a natural preservative)."
So they are healthy for your puppy as well as super yummy! Penni literally has drooled all over the bed as soon as I pull one out of the bag for her!
If you have a puppy I highly recommend that you check out Prosperous Pooch!
If you do let me know which flavor you get! I am planning on getting the girls some more treats around Christmas time!!
Here is Penni determined to get some treats!