So this month my Penni Puppy got her BarkBox again, and she as usual LOVED the treats, but was meh about the toys.
She knows it is her box now though, as soon as I sit down to start opening it, she is already on the bed with her head in my way tying to get to the BarkBox before I can move things
the first thing she got this month was a PetProject Skrubal Football – according to BarkBox this toy is made from 100% natural rubber, and is durable, colorful and ready to hit the field – it is $14 per toy.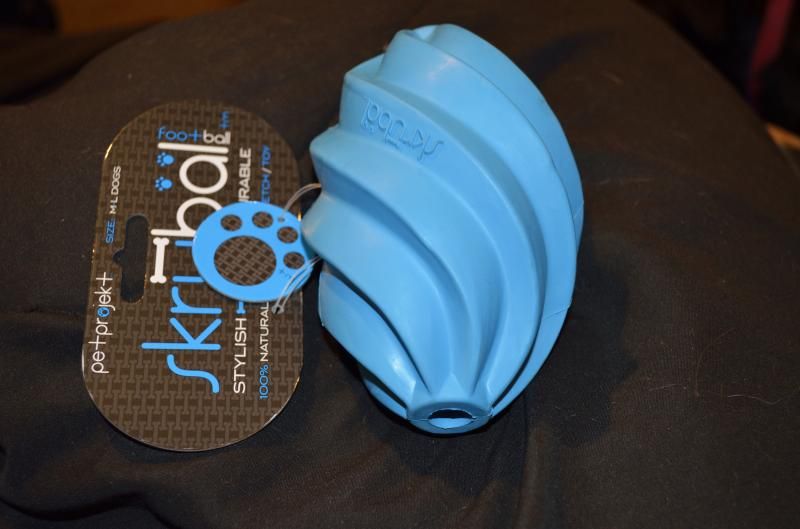 Penni's Opinion? This is a Meh toy for her, she doesn't play fetch or catch or with balls in general, the only ball I've ever seen her play with is a pink tennis ball and she will only play with it by herself, and she throws it into the air, catches it and repeats for about 5 min and then she's done with it for a week or so.
My opinion: We will be trying to play with this is Sugar and Lady and see what happens!!
Second she got Barkworthies Sweet Potato Steak Fries – Sweet potatoes are taking over as the healthy alternative for those of us who need our fry fix – and your pup shouldn't miss out! Made from 100% sweet potato, these steak fries from Barkworthies are perfect for sensitive bellies and pups with allergies. $8 a bag!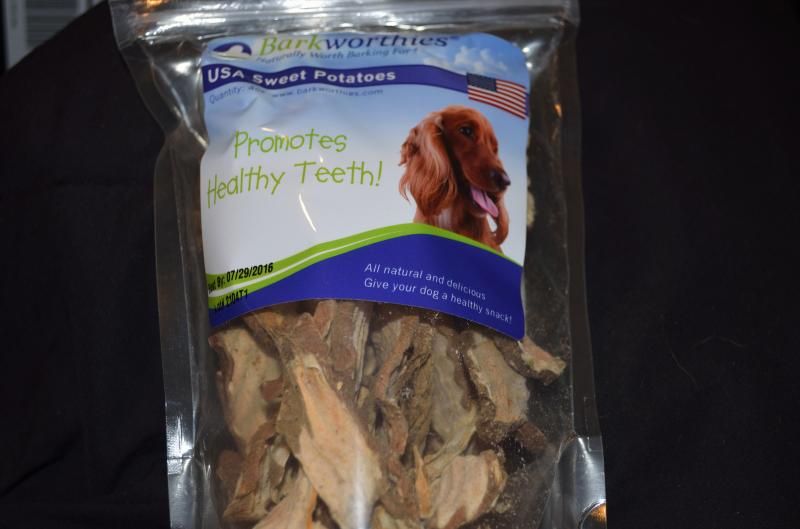 Penni's Opinion: She was SUPER excited for these, I didn't get get the bag open yet when she was already trying to stick her face into the bag. She crunched down on 2 of these and then licked up all the crumbs!
My opinion: I LOVED the fact that the ingredients list only had one item! All that was in these were sweet potatoes! I thought the fries were a little dryer than they should be but it didn't seem to bother Penni and even though they are 8 a bag we might get her more of these!!
Next she got Safemade Pet Pawcford Pennant – a BarkBox exclusive! What better way to show your team spirit than a classic university pennant? Raise that paw up high for your alma mater, pups!! $7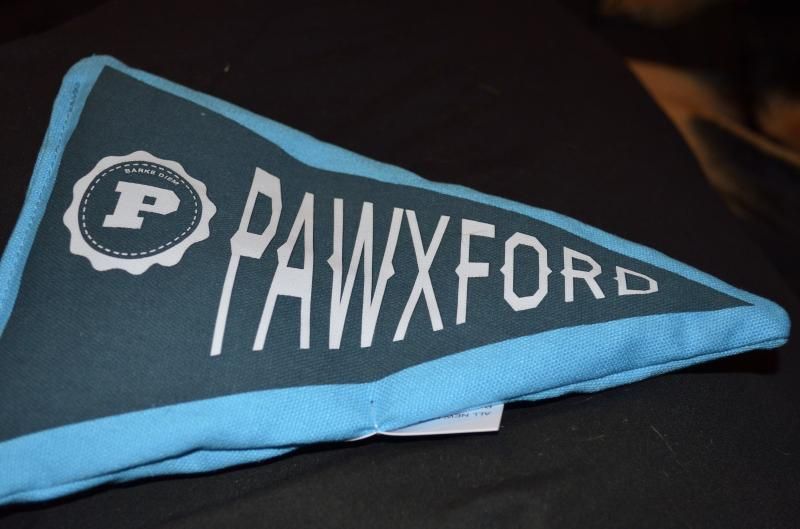 Penni's Opinion: Meh
My opinion: This is a super adorable crinkle and squeak toy! Sadly Penni isn't really into those types of toys either, but I think it is freaking adorable!!
Petsafe Indigo SmokeHouse Strips Bacon – We've heard victory smells delicious. made with 100% USA pork and no artificial flavors, colors or preservatives you will want to refrigerate after opening. these goodies are best consumes within 3 days of unsealing and store in an airtight container. -- $7
Penni's Opinion – this was another one where I didn't even need to open the box all the way for her to want it, they come sealed in an airtight food saver bag and I haven't opened them for her just yet because of the use by 3 days and needing to be refrigerated, there is a good amount of treats in the bag so I might just end up giving her, sugar and lady all of them at one time.
And lastly we got another Etta Says Duck Chew – Made from wholesome American Duck, Etta Says Duck Chews have always been a favorite to pups world wide. – $4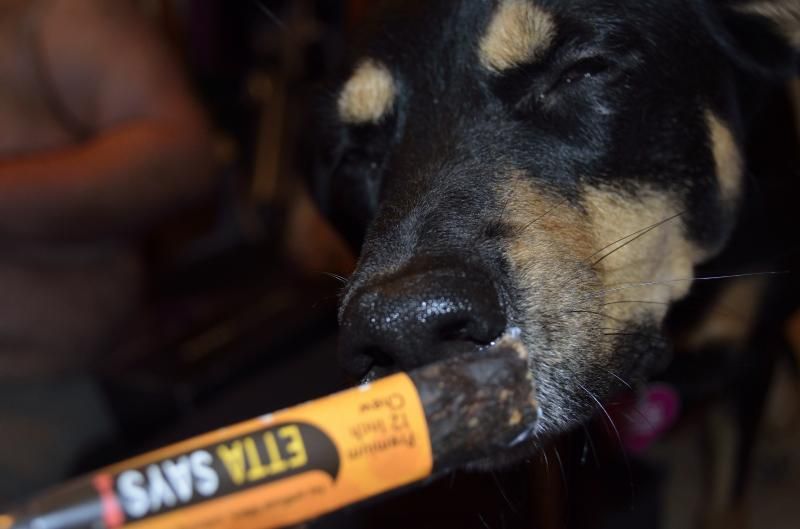 She knew what this was before I opened the package, we got them once before from barkbox and Penni LOVED them!!
as for Penni's opinion, I will let her speak for herself!
So far we really like BarkBox even if the toys are hit and miss for her! Do you have BarkBox for your baby? What do you think?