So I posted the Handbag Tag a while back and a lot of you guys said you wanted to see what was in my purse!
I LOVE these posts because I'm nosy and they amuse me, so here is everything in my bag!
This is my Bag! It is a Rebecca Minkoff MAB tote in Bright blue. I LOVE it!! Although you can see some of the threads fraying on the bag which makes me sad, because I paid retail for this bag, (something I usually NEVER do)
On the handle of my bag I clip my keys, and my SWTOR key button thingy.
Now into the Bag, I am warning you I have a LOT of stuff in this bag
My journal that is going to become my weight loss journal, and Maybelline Matte Lipsticks in 670 Ravishing Rose and 655 Daringly Nude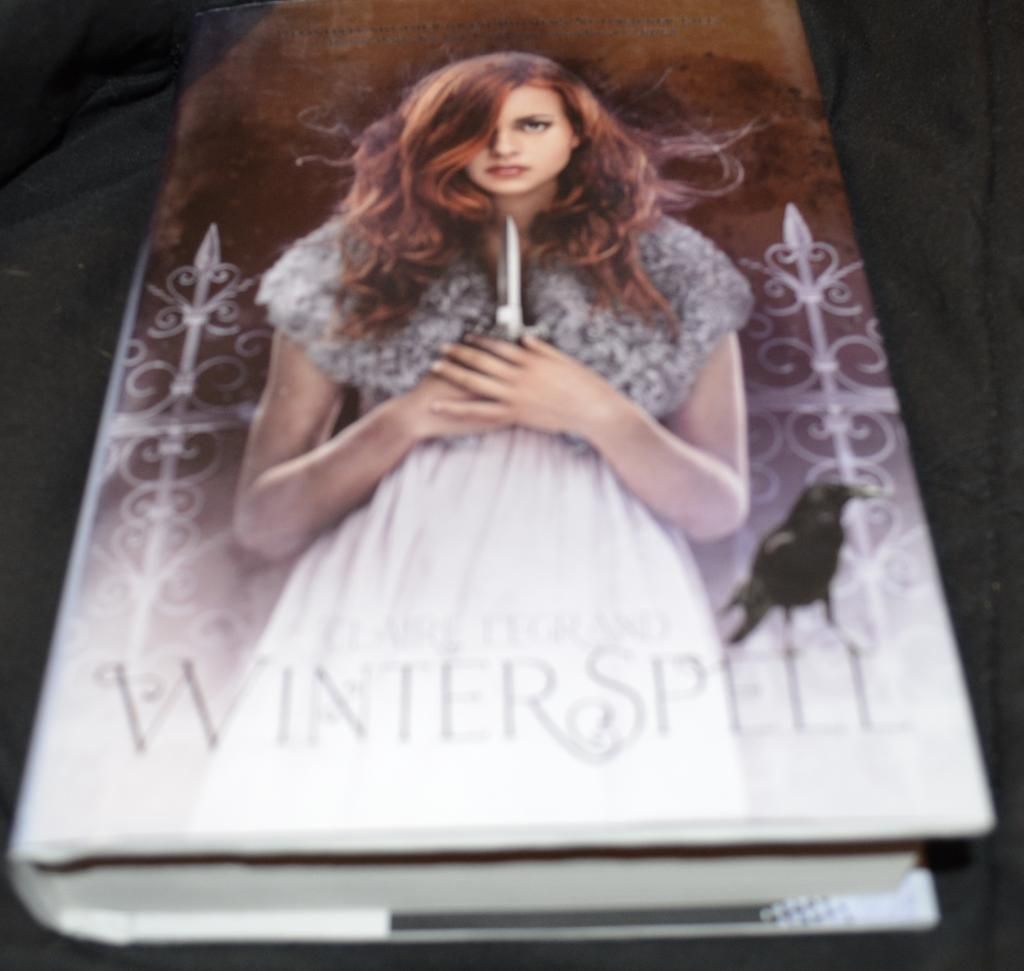 WinterSpell, The new book I am about to start, I've been putting it into my purse so I can read it when I am not working on homework or taking naps!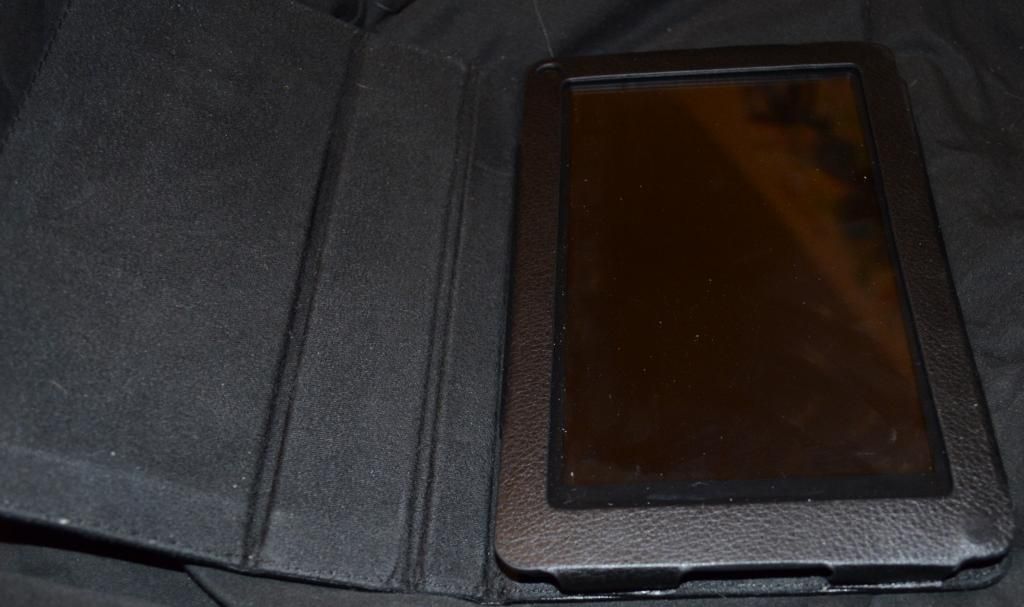 My Amazon Kindle Fire and black case, this is a constant in my purse for Netflix watching and book reading.
My Erin Condren Life Planner, I use this thing for everything!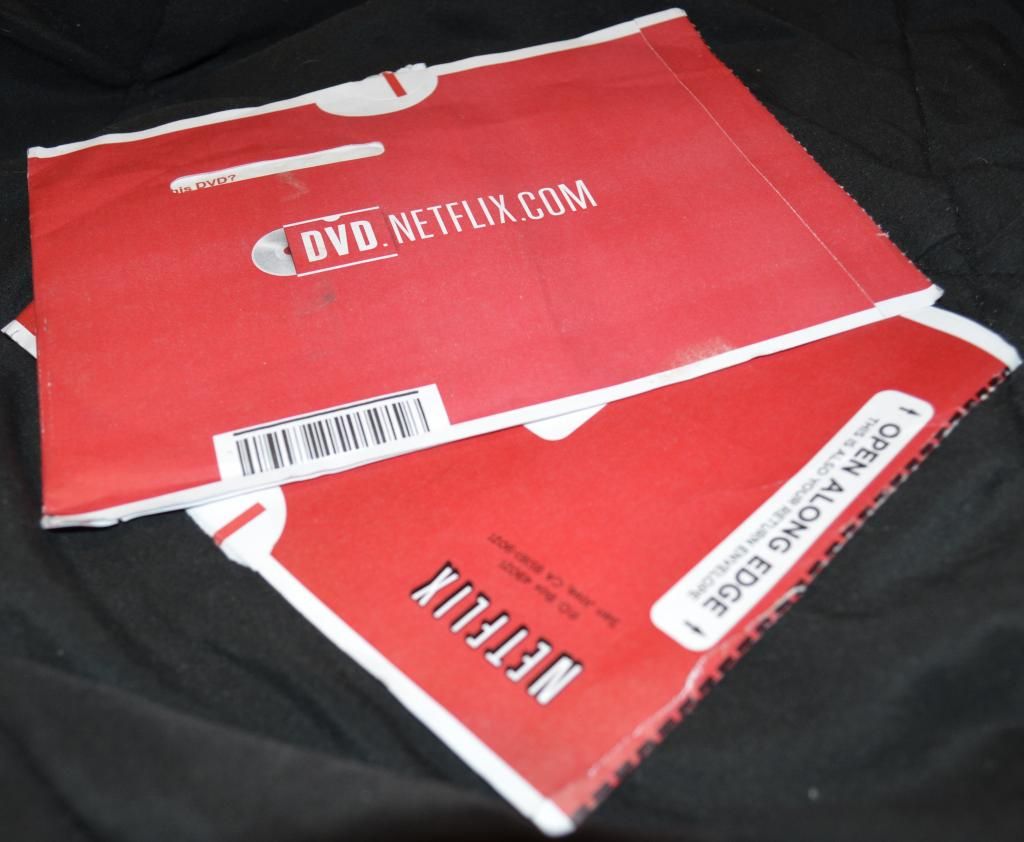 2 Netflix DVDS, I have Minority Report and New In Town.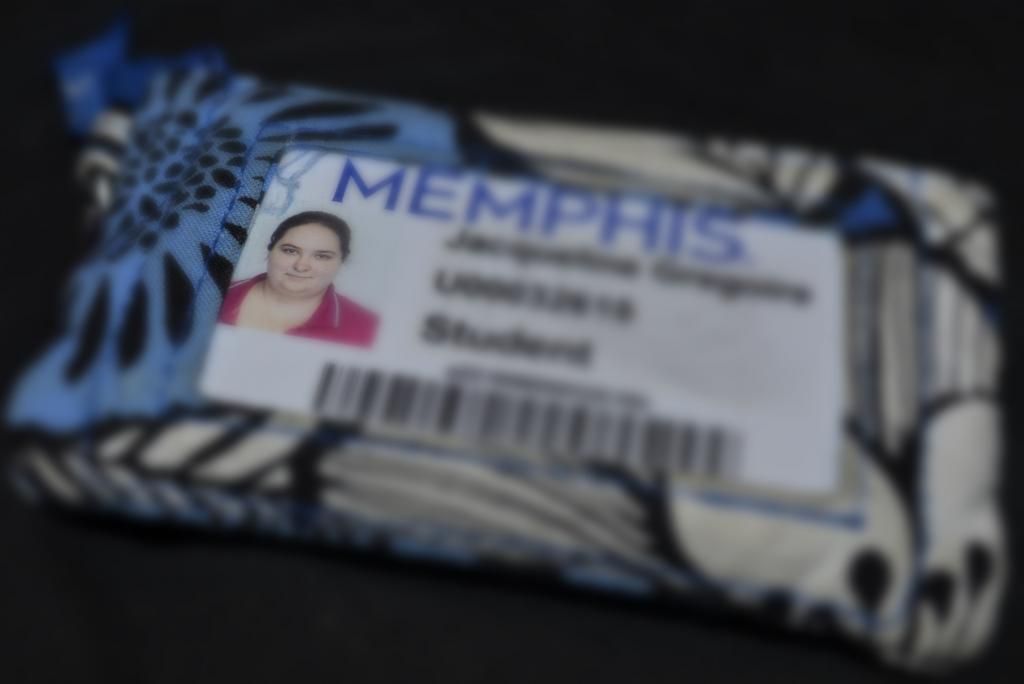 My Vera Bradley ID case with my Student ID and a few other daily needs inside it.
Ipsy Makeup Bag with Harvey Prince hand cream in Ageless, Butter London Horse Power, Anastasia Lash Genius, Eyetini in Spiced Rum, Lord and Berry eyeliner, nail clippers, Laura Gellar silver sands cream shadow, You're the Balm in Grape, pens for my sketchbook, Revlon Kissable Lip Stain Balm in Honey, Sally Hanson Diamond Flash, Ruffian in Hedge Fund, tooth paste and 2 tooth brushes
This is my "tech" things bag, I have my Cherrio charger, my Triple C Charger, pink headphones, the charger for my Jawbone Up and several usb cords.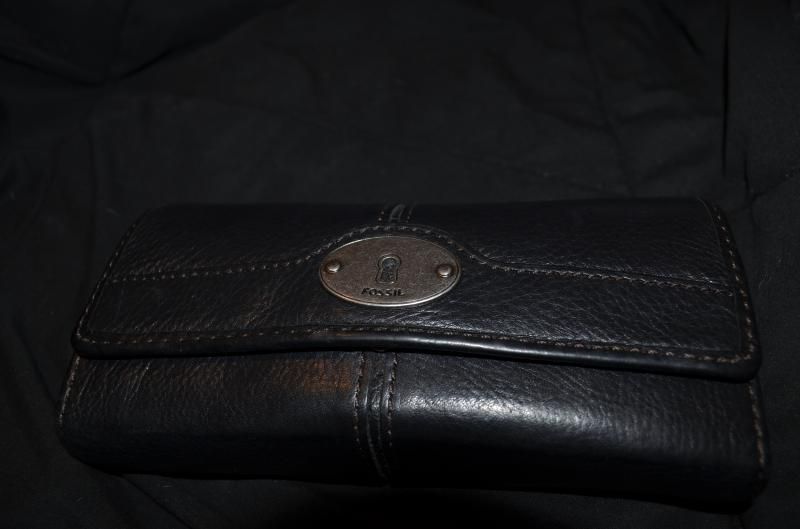 Fossil Leather Wallet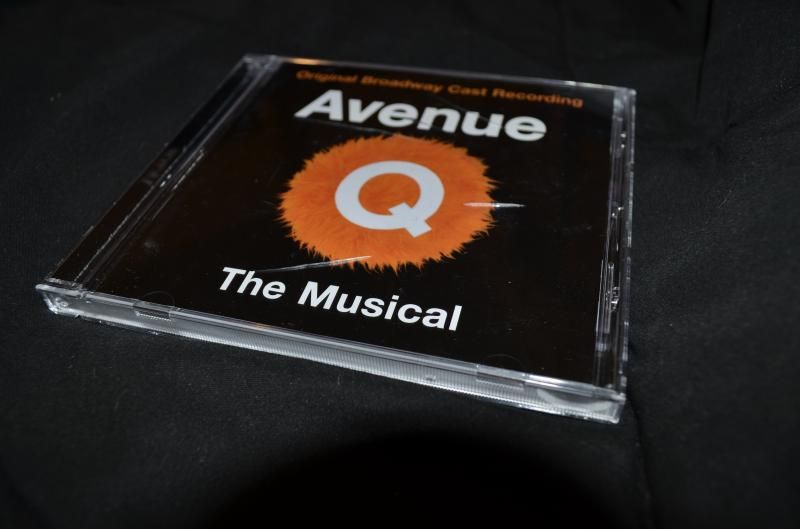 Avenue Q CD
Random pink hole punch
Pink Ipsy Bag, blue headbands, I've never worn, but keep in my purse, brown hair comb I wear all the time, Maybelline Color Tattoos in Gold Rush and Barely Branded, Maybelline Vivid lipstick in shocking coral, Revlon Matte Lip stain balm in Shameless and Julep cuticle oil
7up!
Ipsy bag by Rebecca Minkoff, Rimmel London Kate Matte Lipstick in 104, NYX Butter Gloss in Crème Brule Rimmel London Kate Matte in 101 and Revlon Colorstay Moisture Stains in 10 LA exclusive, 50 London Posh, 45 New York Scene, 35 Miami Fever, 40 Shanghai Sizzle, 1 India Intrigue, 25 Cannes Crush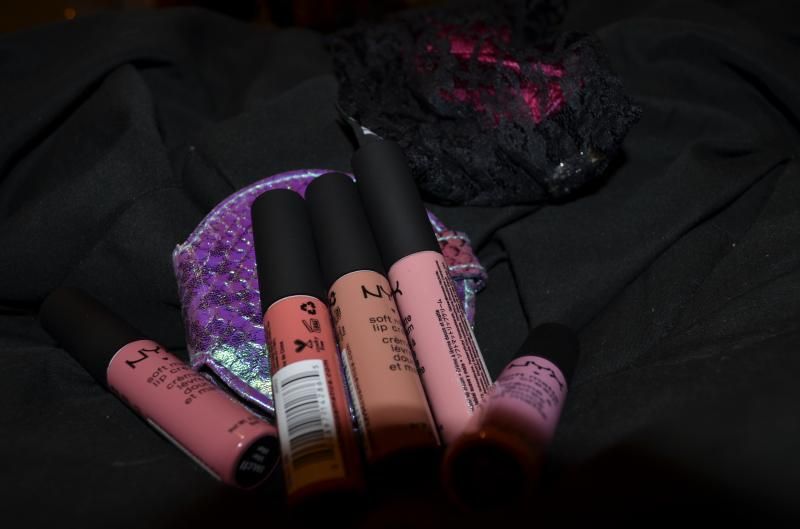 NYX soft Matte lip creams and my Mermaid Mirror.
My sugar monitor, my hair brush, a collection of hair ties and mints.
Vitamins, Headache pills, Icy Hot for migraines, an umbrella, gum, antibiotics, and stomach pills.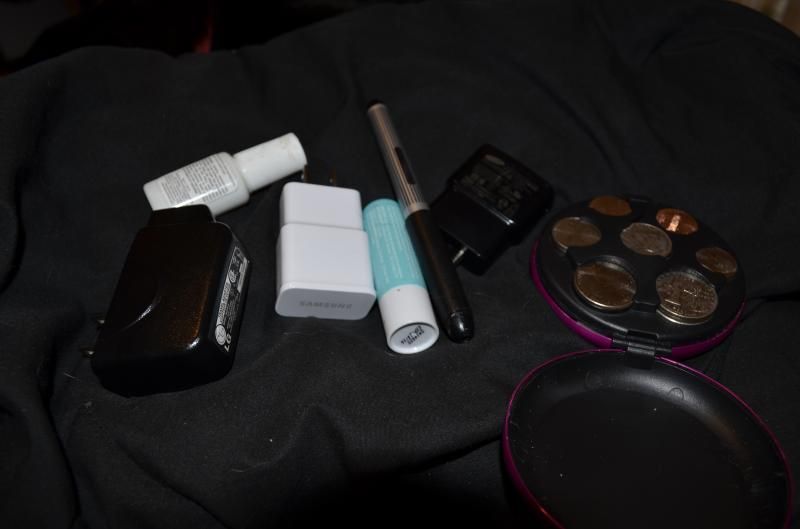 Nail Glue, chargers for the usb cords, coola chap stick with spf, a pen and my coin holder,.
Blue Tooth for my phone, nail glue, Vicks Thermometer, and random dollars from the bottom of my bag.
That is it!!! Everything in my bag! What is in yours?? I would really love to know. Leave me a link So I can come by and check it out!