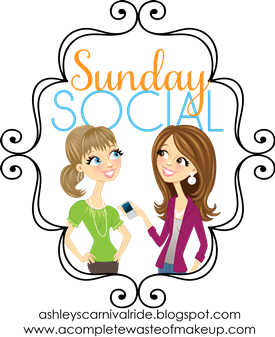 1. What is the name of your blog? How long have you been blogging?
My blog is called Confessions Of A College Angel. And my blog will be 4 years old on January 18th!

2. Why do you blog?
I blog because I like to talk, and think and have kept a journal all my life, and sadly my journal entries look like my blog sometimes, where I go a month without saying anything and then apologize for my absence!  There is always something floating around in my brain and I felt the need to blurt it out!

3. What is the first blog you ever followed?
The first blog I ever followed was the Meanest Mom, although I didn't know what following was so I just bookmarked and came back every day!

4. What is your favorite post you wrote in 2012?
I had a few light items that I enjoyed writing like the posts for Fairy Tale Week and my Book Review, but I honestly have to say that while it wasn't my FAVORTIE post of 2012, it was the most touching to me, My Dad's motorcycle accident. It was such a horrible time for me and because of the friends I have made through this blog I was able to be strong and get myself and my family through it. All of the comments I received touched me and everyone really helped me to be able to keep swimming and get what needed to me done, finished.

5. What are your blogging goals for 2013?
I want to blog more, and on a regular schedule. I also want to do at least one book review a month, I read so many good books last year that I should have done reviews on but didn't.

6. Top 3 favorite blogs to follow?
Okay this is tough!
and