I am linking up with the Sunday Social today!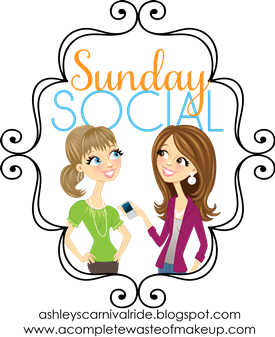 1. What do you miss most about being a kid?
having summer's actually off, and vacation time. I miss being lazy
2. Did you have a nickname growing up? What was it?
My dad called me Pumpkin, Pumpkin Pie and Pooh Bear. My mom called me brat, my brother called me by my name and my sister called me Kaki. 
3. What was your favorite thing to do at recess?
Swing, and sit in the corner of the playground and read books.
4. What did you want to be when you grew up?
a princess, or an actress or a mom.
5. What was your favorite toy?
I still have him, a stuffed teddy bear I carried everywhere, he still actually lives on my bed.
6. What is the funniest thing you did as a kid that your parents still remind you about?
The time I started singing  Heart's "All I want to do is make love to you," in my papa's car. They find that hilarious!