So today we are supposed to review a book, product or place, So I decided to do Blues City Hot Dogs. I found out about this place from Alyssa from Ten Feet Of Beale.
I will admit when I was headed to the Blues City Hot Dogs I was hoping for a place similar to Ted's  Hotdogs in NY. Sadly they were not Ted's but the were still good!!
First and foremost they  only offer 2 types of hot dogs, Nathan's All Beef or Veggie dogs. This is a MAJOR selling point for me because I really only like all beef hotdogs. The fact that they offer Veggie Dogs and will sub a veggie dog into any of their specialty dogs is also a major plus.
They also offer free Wi-Fi!!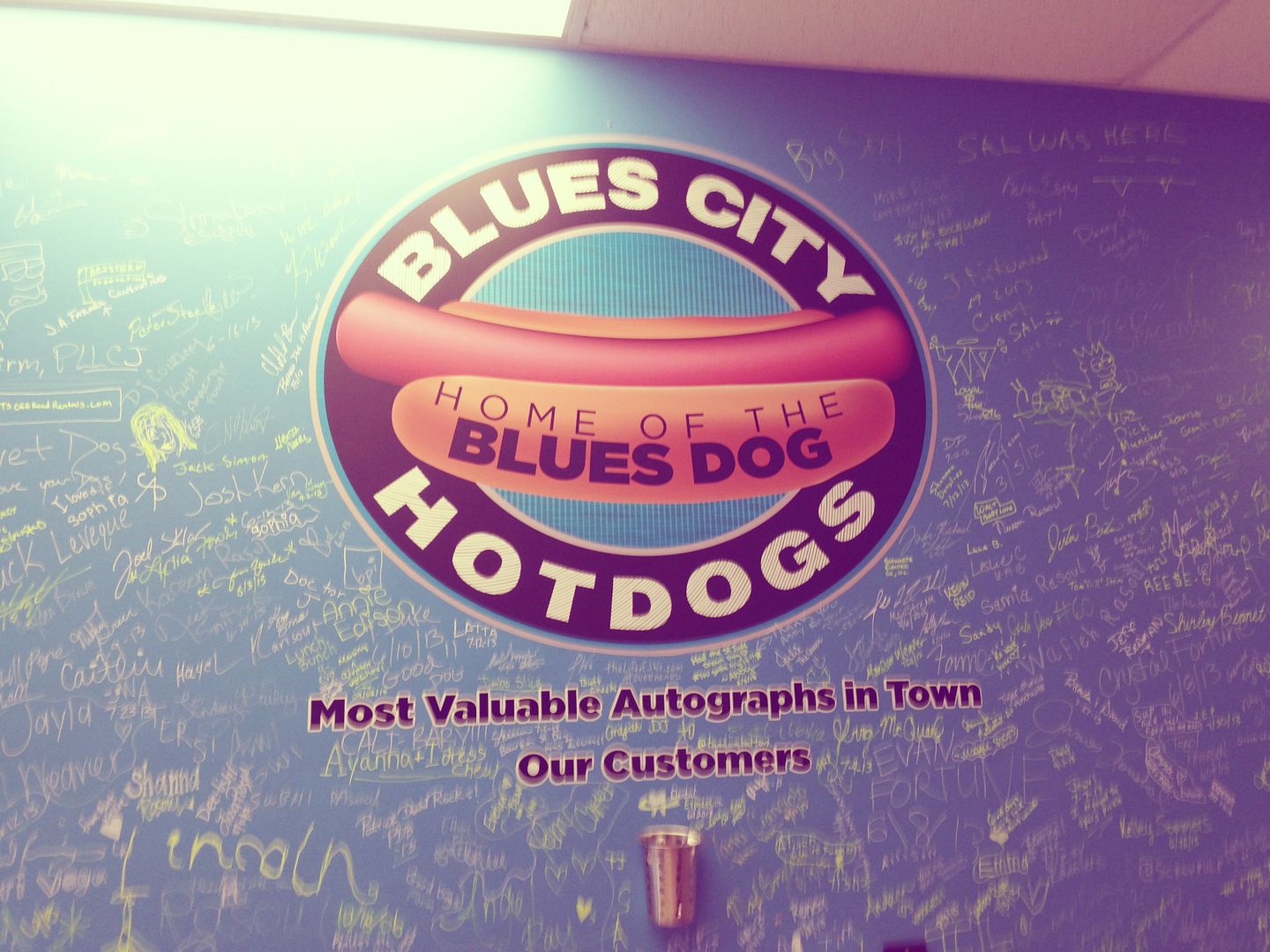 This is their wall, when you order you can sign the wall and leave a note. I think this is a super cute idea!
I went and got their All American Dog, which is a chili cheese dog, it was super yummy!
They have canned soda and water bottles for drinks, and everything is really reasonably priced.
Look at that chili dog!!! The only thing I wasn't super pleased with was the "Seasoned" pickle. I'd just rather have a regular pickle…
so if you are ever in Memphis take a second and stop by the Blues City Hot Dogs!!
669 South Highland Street
Memphis TN 38111