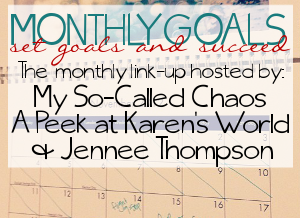 August Goals!
Post at least 1 book review!! Success!! I actually did 3 book reviews! Towering, Of Poseidon, and Bewitching: The Kendra Chronicles
Start classes Success!! So far classes are going well.
Stay organized for classes! So far so good!
Decide on that bloody gym! I am not sure if this is a fail or success, I ended up not doing anything about the gym because…
Save some kind of money! Success!!! I saved an extra 500 in a CD that I can't touch for a while!
Go through the boxes I still have packed from my move in the computer room Fail, didn't even open them
move some of my still packed boxes into the computer room Because I failed at part one of this I totally didn't do this one either.
So I have 4 out of 7, not bad.
September Goals:
Do not skip any classes!!
try to work out some, either online, at school gym, or just running in the park.
do either a follow me around vlog or a what's in my school bag post/vlog.
Enjoy my Birthday!!
try to get through at least 3 boxes that are in the computer room!
Blog more.
Renew my AAA
Clean our bedroom
Leave at least 10 random hearts/inspiration post its in random places.
Make Penni Puppy's Vet appointment.
What are you goals for September?? I LOVE This month, and not just because it is my birthday month! I'd love to know, leave me a comment or a link to your post!