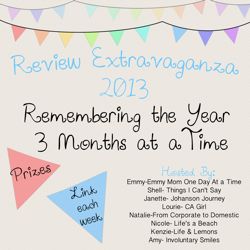 I can't believe that this is almost over!!
October
I shared my October Goals
Some of my favorite British Pop!
Got a new Blog look!
Talked about young Tim Curry!
Talked about what Someday I will..
Showed what I wore for Halloween!!!
November
I said what I would do with 1 million for 1 day
I proved to the world I am a Mega Klutz
Shared some little known facts
Took part in the Guest Post Swap!
Proved I never passed geography
And said something's I was thankful for.
December!!!
This is it folks!!! The end!!
I did parts one two and three of the review!!
I talked about black Friday shopping
Did the Sweater Weather Tag
Shared My "Rules"
Talked about Giving vs. receiving
And Talked about what I got for Christmas!
Got a Brownie Camera Joined in with my Psych Class to desperately hope we could pass our exam And my most liked Instagrams of the Year!!! Plus i figured out how to Embed these things!!