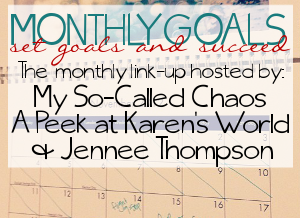 So I haven't post any goals since October, and I felt the need to fix that!
My January Goals are as follows
1. start off the semester right, study and work hard to keep getting As and Bs in my classes.
2. read at least 13 books
3. Post reviews on at least 3 books.
4. Join a gym because the boot camp thing didn't work out
5. get a dress for the Steampunk Ball in March
6. look into my wedding dress
What are your goals this month?