Click here for parts One and 2!!!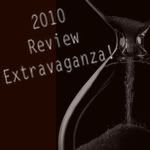 Once again its time for me to go through the year and review, this Time is July, August and September:
Once again I didn't post a whole lot so here goes what happened!!
July
I officially got a new job at a new hotel, love the job and got hooked on the show Pretty Little Liars!!
Brittany Ciara had her 1st annual blog bash!! I had a lot of fun! I talked a little about me and how Confessions of a College Angel came to be!  I told a story about the Great Big Purse of Everything, then I answered what was my song. I enjoyed the Blog Bash and hope that Brittany Ciara has another one this year!
I had some problems with my home life that I mentioned in my first 5 Question Friday,
Piper and her family moved into my apartment with me for 2 weeks before getting the one right  across the hall! That led to my post on how I wanted to be Super Woman, or Samantha Stevens,
I went to NY got a tattoo (not really) and spent some time with my Uncle which was really a good thing because of what happened the next month.
August
I got my Penni Puppy, (poor things had 3 names and 2 spelling changes but isn't she an angel???
I was really random alternating between wedding proposals I love and being drunk dialed! lol you should go watch some of the proposals they are soooo cute!!
My Uncle passed away and rather than have family tell me I found out through Facebook.
I had my very first Monday Min, it was fun!
Then It was time for one of my most favorite months of the year!!!
September!!
I had a post on why I love September so much!
I flashed back to 9-11…
Had and new story for  my Tales from the Audit Shift!
I came up with 10 reasons I LOVE LOVE my job!!
I found out that we would be moving again soon, and participated in Roo's what's in your purse meme, which I should do a new one soon lol because I have since changed purses completely!! 
So that's all that happened in those 3 months!!! Tune in next week for the last bit of the year!!!
The Wonderful Ladies in charge of the Recap Buttons!!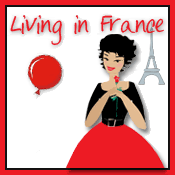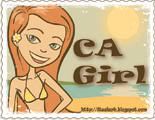 They are all Wonderful Blogs and Great Stories!!