Penni was thrilled about her Bark Box this month, she was ready to dig in as soon as we pulled the box out of the mail box, BUT there was a mix up, they sent a card about how we were going to get a different item than registered sadly Penni does not like ANY of the replacement…
Penni got another Etta Says Rabbit Chew—she LOVES These so we were happy to get a repeat item.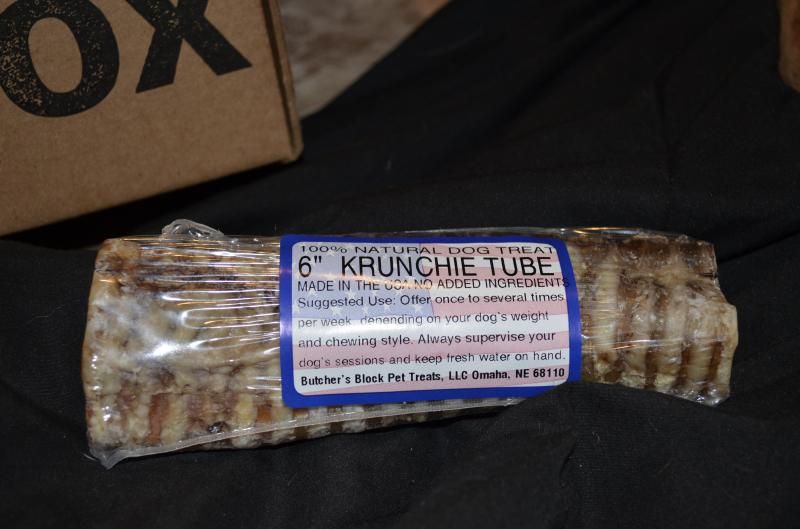 Bucher's Block Bones 6'' Trachea she was excited about this bone and so was I she loves natural bones!
R2Pet Zany Ziggler Giggler Moose—Penni actually like this toy, which is funny because noise making toys usually scare her, but she has already eaten through the toys ears which is a sign she like a toy.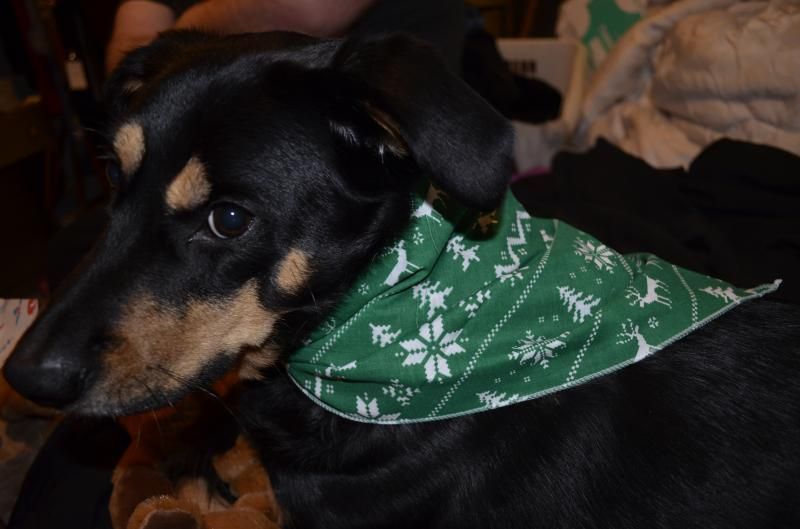 Safemade Green Sweater Bandana, I love putting Bandana's on Penni and she gets REALLY attached to them, and even though I keep getting yelled at because I call it a Christmas jumper and not a Christmas sweater, but penni loved it.
Now for the meh part….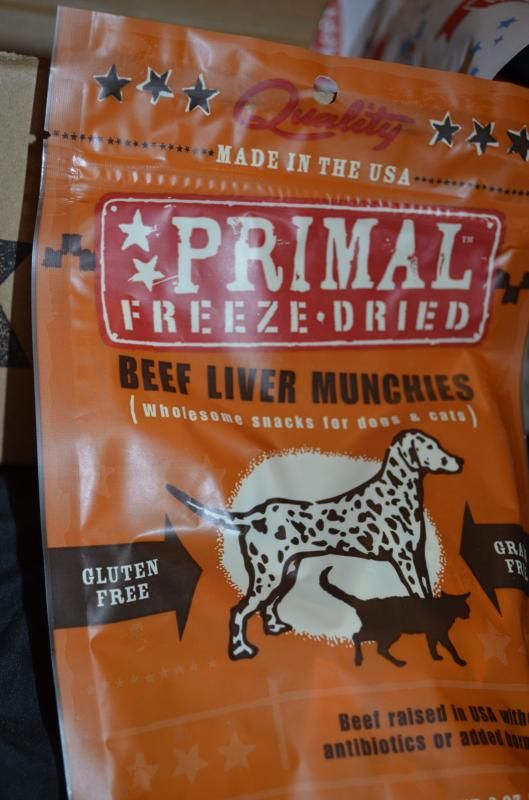 These are the replacement treats, but penni did not like them AT ALL. I think they look and smell like bullion cubes, and we gave her one, it took her a good 10 min to decide she wanted to try to eat it and she just never finished it, which has never happened with a treat before.